It was the conspiracy sweeping the internet last week, and now the woman behind it has finally addressed the latest cinematic ~ zombie romance ~ theory.
Yes, we're talking about the 'Sandy was dead' Grease fan theory.
Because 38 years after it was first released people still don't understand that flying car scene at the end of Grease, the theory surfaced on some dark crevice of the world wide web.
It claimed the globally loved classic was not actually about an all-singing-all-dancing high school and two star-crossed lovers who came from opposite sides of the tracks at all, but rather a movie about a dead girl looking back on what her life could have been.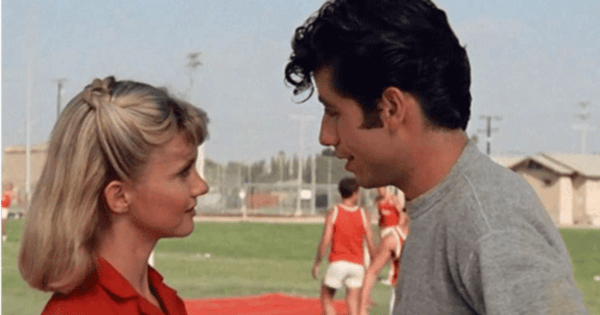 Olivia Newton-John and John Travolta and Sandra Dee and Danny Zuko. Source: Youtube. 
During her appearance on Tuesday night's episode of The Project, Sandy (a.k.a. Australia's own Olivia Newton-John) said she thought the rumours were hilarious.
"So hilarious that anyone would even conceive such an idea," she admitted before adding, "but I thought, 'If it's true, then we were the first zombie musical!'"
Wanting to know more about the film (let's be honest, who doesn't?) the panel asked Newton-John if the the film had been fun to make.
"Was it as fun to make as it looks?" panellist Peter Helliar asked.