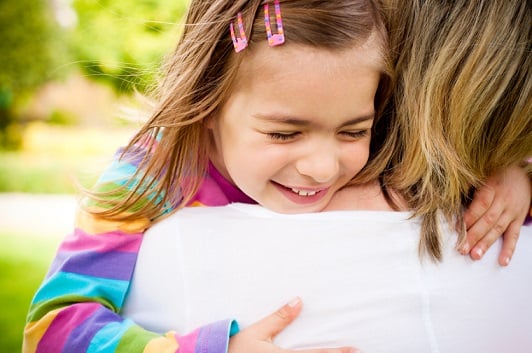 Because it is the day to reflect and say "Thanks Universe".
For the last few weeks, in the Christmas rush there was a lot to complain about. Parking, rushing around the shops dragging a toddler or two, those last minute pressies you inevitably forgot, the queue for Santa photos and don't start me on trying to remember each and every accessory needed for your kid's Christmas concert.
(Moose horns and a cowbell. Really?)
So this year, I am vowing not to get caught up in the angst and instead am trying to focus on what I am really grateful for.
This is what has really made my year:
That Peppa Pig was not axed. We got close Mums but we triumphed. That five-minute window of peace and sanity remains (for now).
That the words to 'Let it Go' were just bearable enough to hear sung on repeat 365 days in a row, often several times daily.
That the Elsa costume (which has made an appearance at least once a day since it was presented to my daughter on her third birthday in April) is made from easy anti-stain wash and dry material.