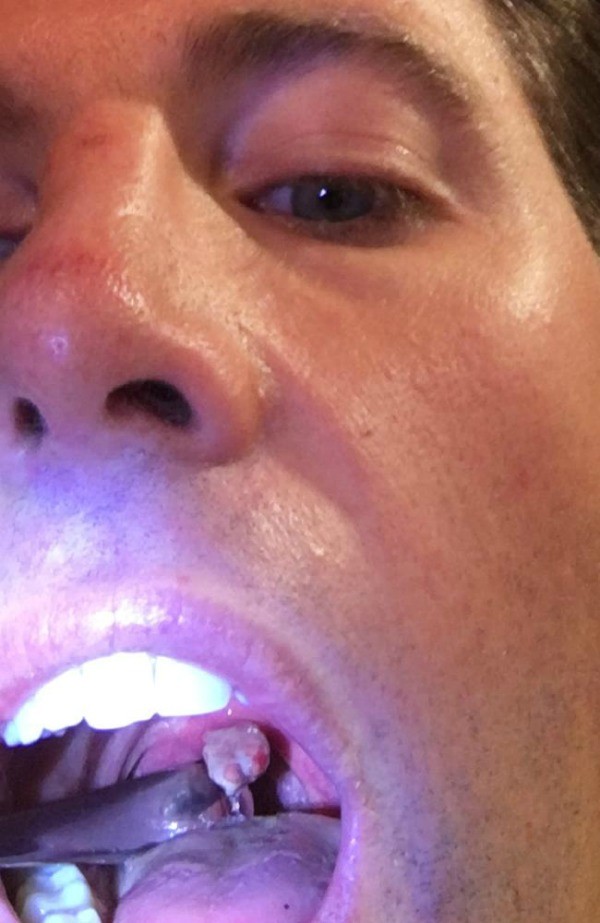 Former Olympic swimmer Grant Hackett admitted himself to Pindara Private Hospital in Queensland yesterday.
The hospital visit piqued media and public interest because of Hackett's alleged mid-flight 'nipple-tweaking' incident from the weekend, when Hackett was detained and questioned by federal police for allegedly giving a fellow passenger a nipple cripple.
Hackett's manager refused to comment on the reason for his hospitalisation, but the swimmer was keen to assure the public it was unrelated to recent events.
The Daily Telegraph were sent a photo by Hackett himself, which demonstrates (Graphically. Way too graphically) the reason he was seeking medical treatment.