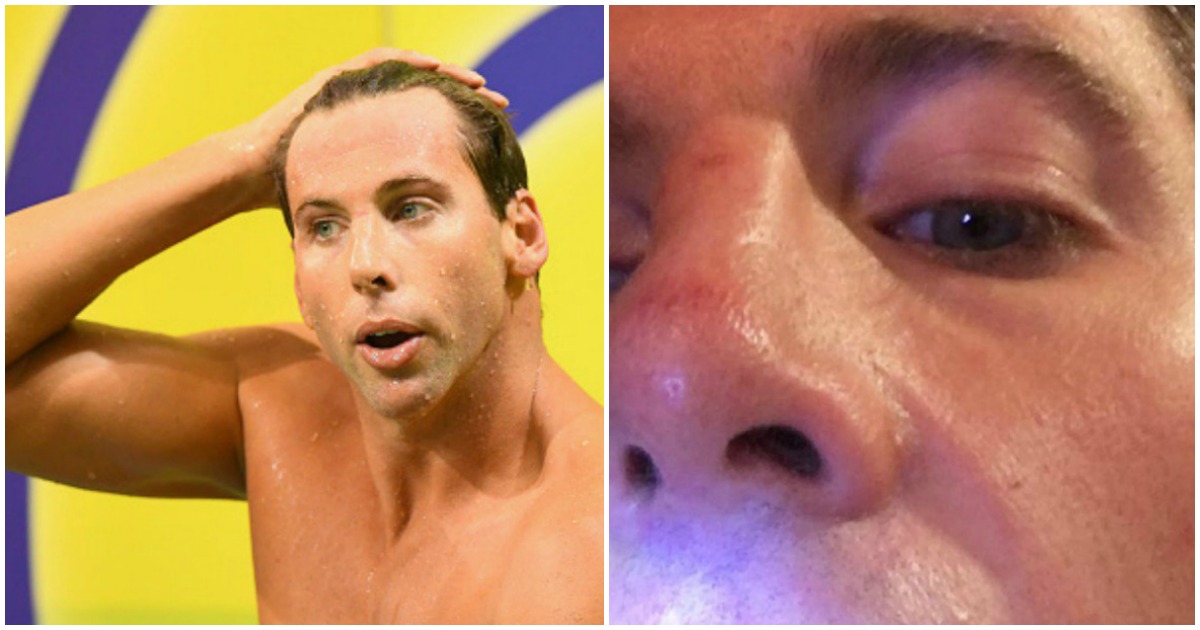 Former Olympic swimmer Grant Hackett admitted himself to Pindara Private Hospital in Queensland yesterday.
The hospital visit piqued media and public interest because of Hackett's alleged mid-flight 'nipple-tweaking' incident from the weekend, when Hackett was detained and questioned by federal police for allegedly giving a fellow passenger a nipple cripple.
Hackett's manager refused to comment on the reason for his hospitalisation, but the swimmer was keen to assure the public it was unrelated to recent events.
The Daily Telegraph were sent a photo by Hackett himself, which demonstrates (Graphically. Way too graphically) the reason he was seeking medical treatment.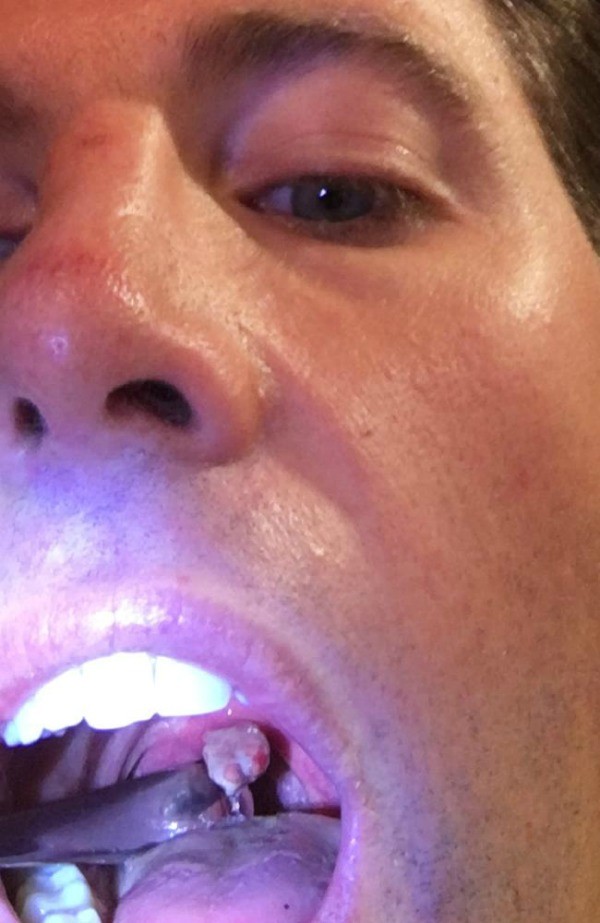 "The growing thing in my mouth... Puss everywhere now," he said.
Sources close to Hackett say he has been suffering from uvulitis: A condition caused by trauma or infection, leaving the uvula (the dangly thing up the back of your throat) inflamed.
Swimming Australia's head coach Jacco Verhaeren had no idea Hackett was suffering from the illness, but has said perhaps the pain he was in contributed to the weekend's alleged mid-air outburst.
At the time Seven News reported Hackett had been looking 'aggressive' and 'agitated' on board the plane.
"I don't know if the two things are related but he hasn't had a great week so far, so I really hope that he gets well," Verhaeren said.
Watch Channel 7's initial coverage of the incident.