British talk show host Graham Norton has been branded a 'hypocrite' by fans after he welcomed an accused abuser onto his show just moments after joking about the multiple accusations about Kevin Spacey that came to light last week.
In his opening monologue to a live studio audience, Norton described the past week as a "sleazy" one in Hollywood.
"[There have been] so many allegations, people's careers are collapsing like a house of…dominoes," he joked, referencing Spacey's firing from acclaimed Netflix show House of Cards.
"Journalists are struggling to come up with enough words to describe all this inappropriate behaviour: touchy-feely, handsy, sleazy, Spacey…"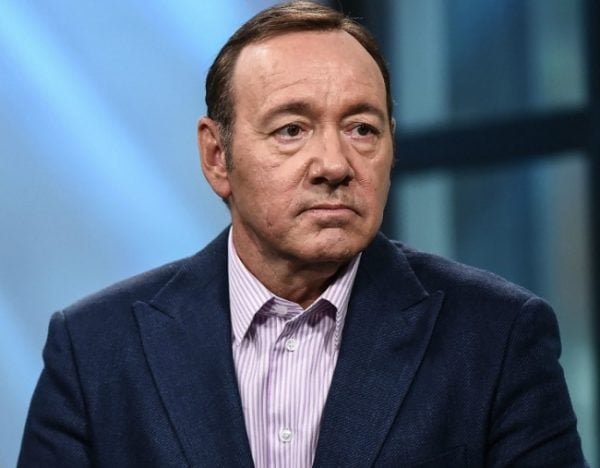 Almost within the same breath, Norton then revealed he had "five huge stars" from the movie Murder on the Orient Express appearing on the show.
One of those stars? Actor Johnny Depp, who was last year accused of domestic violence when his then-wife, Amber Heard, filed for divorce.
Throughout their months-long divorce proceedings, Heard was repeatedly accused of lying to gain access to the actor's $48 million fortune.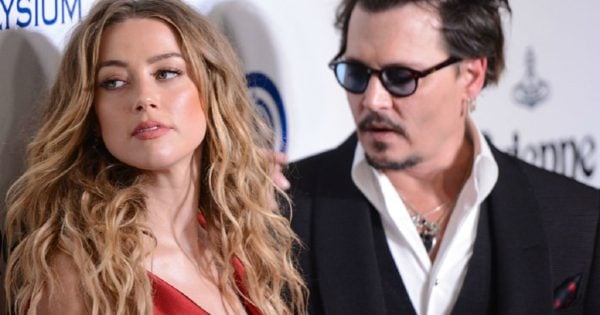 All this, despite photos, phone recordings, video footage and testimonies from close friends backing her claims.
In the end, Heard was awarded a US$7 million settlement (which she donated help victims of domestic violence) on the condition that she dropped the abuse charges and restraining order against Depp.
Listen: The Mamamia Out Loud team talk about the rapid fall of Johnny Depp. Post continues after audio. 
Viewers of Norton's latest show were critical of the fact that the comedian made a big show of slamming Spacey for his actions, but still invited an abuser of another type for an interview, calling the decision "uncomfortable".
Graham Norton making jokes about Kevin Spacey in his monologue but then having Johnny Depp as a guest ????????????

— Liam O'Donnell-Carey (@LiamODC) November 3, 2017
Please tell me it's not true that Johnny Depp is on Graham Norton? Not after the week we've had with abusive men....

— Hurricane Aileen (@Different_Name_) November 3, 2017
how ironic is it that graham norton's criticising abusers in the entertainment industry when johnny depp's appearing on tonight's show?

— alison (@notevenalison) November 3, 2017
I'm really confused that we're still worshipping Johnny Depp & giving him air time like on The Graham Norton Show ????????

— Siobhan. (@siobhan_varty) November 3, 2017
Remember when Johnny Depp beat up his wife and now he's on Graham Norton like nothing ever happened? Oh to be a white man.

— LMc (@mcfindoone) November 5, 2017
If you want to see how abusive famous men are treated Johnny Depp is currently on The Graham Norton Show.

— John Usher (@jwusher) November 3, 2017
Graham Norton is yet to respond to the outrage from his viewers.