There are very few television hosts like Graham Norton.
With the unique ability to make everyone from Taylor Swift to Liam Neeson to Judi Dench to Zac Efron come across at likeable, funny and interesting, he uses the format of his show to not only build rapport with his guests, but to encourage them to build rapport with each other. Overwhelmingly, his guests appear relaxed and friendly, and Matt Damon has even described it as  "the best time [he's] ever had on a talk show".
While it might look effortless on screen, Norton has opened up to the New Zealand Herald about what his show is really like behind the scenes, and how his guests behave when they're not on camera.
When asked which guest is particularly memorable for their manner off-screen, Norton named Tom Cruise.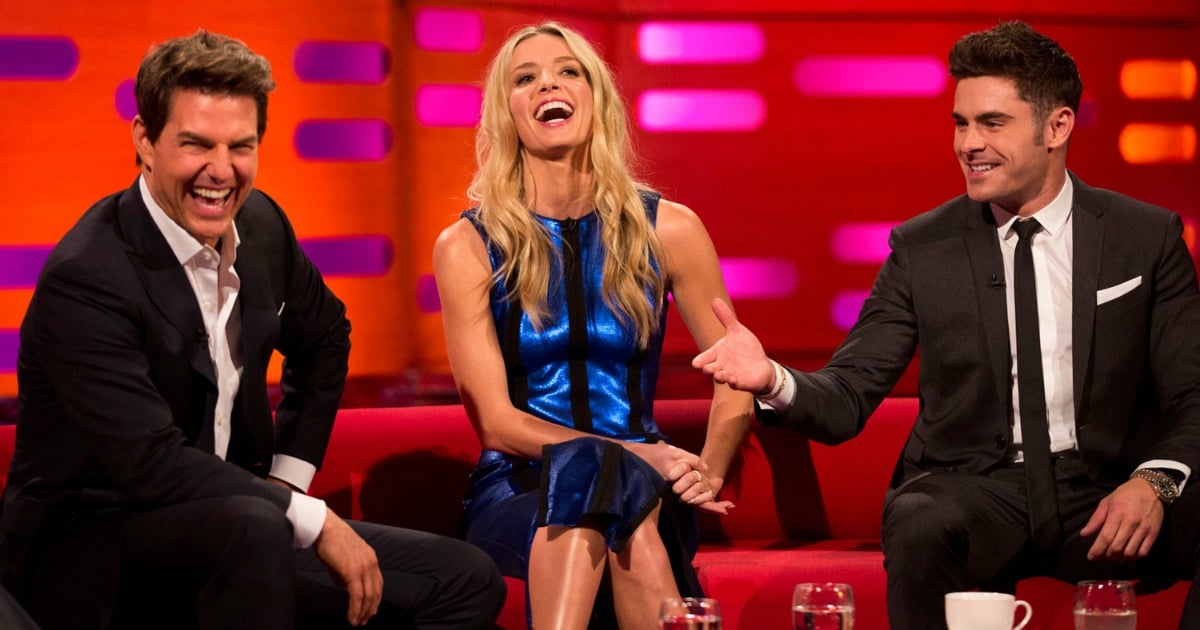 "Someone like Tom Cruise is incredible," he said. "He comes in and gets introduced to everyone, as happens with every guest, and he remembers everyone's name. And on the way out he remembers everyone's name and what they do."
"Clearly, that is some sort of mental trick, but it's a very impressive one, and clearly the rest of us aren't bothered learning it, so that means people backstage love him."
He said having someone like Tom Cruise, Tom Hanks or Will Smith is particularly exciting, because they "bring that star voltage with them".
"The audience and I don't get over the fact that that person is now flesh and blood and in the same room as us," he said.
Norton, however, didn't hesitate to name one guest who was difficult to handle. "Someone like Mickey Rourke – he was just exhausting because he wanted to smoke all the time."
Listen to the latest episode of Mamamia's TV podcast, The Binge. Post continues after audio.

"I'd turn away for a second turn back and he'd have lit another cigarette. It was so boring – you feel like a teacher taking children on a school trip, not a chat show host."
Overall, the host said while there are a few guests "who've been a bit snippy," for the most part, famous people simply employ people around them to be rude. A strategy Norton thinks speaks volumes in and of itself.
"Sometimes I'll meet the star and they'll even apologise for their people's behaviour, and I'm thinking, 'Yeah, but you chose to surround yourself with these people and that says a lot about you,'" he said.
In the future, Norton said he'd love to have some of the young royals on his show, "like William, Kate, and Harry".
"I think it would be interesting to see them interact with other people," he said.
That sounds like a wonderful plan indeed.