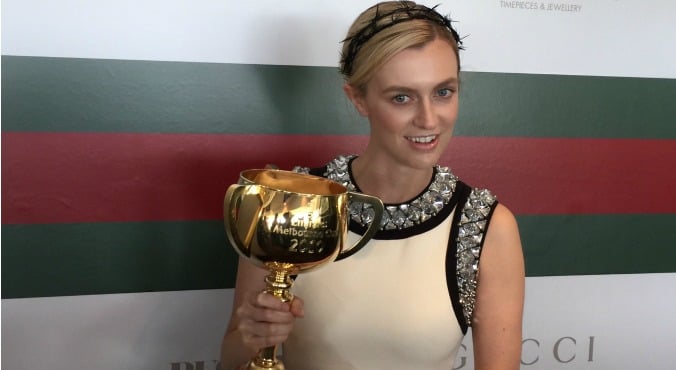 Images courtesy of Gracie Otto
Checking out who wore what is one of our favourite aspects of the spring racing season. At this year's Emirates Stakes Day, Gracie Otto's sleek, polished look proved once and for all that sometimes, less is more.
The actress, writer, film producer and director talked us through how she prepared herself for the big day – Gucci, statement headbands and all.
My hair and make-up was by Molly Oakfield who I had worked with recently.