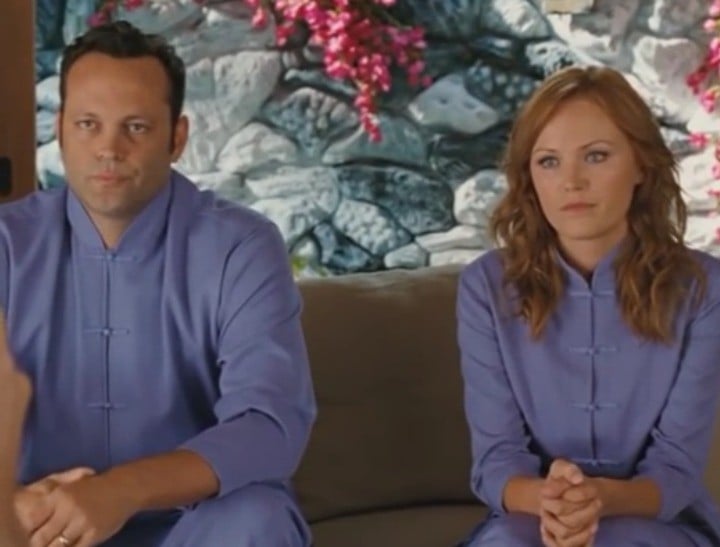 Sometimes it's better to keep a bit of mystery between you and your psychologist… 
For a few weeks I'd been feeling really bad. That kind of knocked-off-kilter bad where no matter how hard you try you can't quite get a handle on it. My heart felt literally heavy in my chest. I used to feel sad a lot of the time, but I usually don't any more. And feeling so sad was a horrible, draining experience.
Some days leaving the house felt like running a marathon. I decided to book an appointment with a therapist. I know a therapist isn't a magician who can wave a magic wand and rip a raging, fang-toothed bunny rabbit from the black hat of one's psyche, but I thought anything was worth a try. I should mention, too, that my mother is a therapist , and as my relationship with my mother was one of the contingent factors in making me feel terrible and seek therapy, I was aware that some of the psychobabble jargon used by one of her kind might really set my teeth on edge.
After looking at a website on which therapists flaunted their wares exactly like profiles on a dating website, I wrote to a therapist. Unfortunately, in the confusion, I wrote to her a bit like I was asking her out on a date. She didn't reply, but luckily, I also sent a message to two other therapists, in a way that was much more like I was just asking them to be my therapist. The first one to reply was the one that I went to see.
In my first session, the therapist, let's call her Lynne*asked me lots of questions about my childhood, and why I'd come to find myself there, in her front room, with its battered sofa with crocheted throws, incense sticks, and bookshelves full of Terry Pratchett novels. During that first session I cried a lot. I started about 15 minutes in and powered through until the very end. At some point, tears running down my cheeks and snotty nosed, I asked "Does everybody cry?", "It doesn't matter what everybody else does, Alice" Lynne replied, "That means no" I said, and burst into tears with renewed vigour.
Remember those fictional therapists that you kind of wish were real? Here are some for you. (Post continues after gallery.)
The truth is I was glad to be able to fall apart in that contained time and space, in the hope that I wouldn't fall apart in my actual real life. Lynne let me moan and cry, she asked me questions like "how does that make you feel?", and she empathised like "that sounds hard", in her slow, calm voice. It feels so good to have somebody acknowledge the things you've felt and the things that you've found difficult. And just to have somebody listen to you, really listen, for an hour straight. And you can whinge away without contrition because, as I said to her at the end of my second session, "I don't feel guilty because I pay you". Let's refrain from drawing the obvious analogy there.