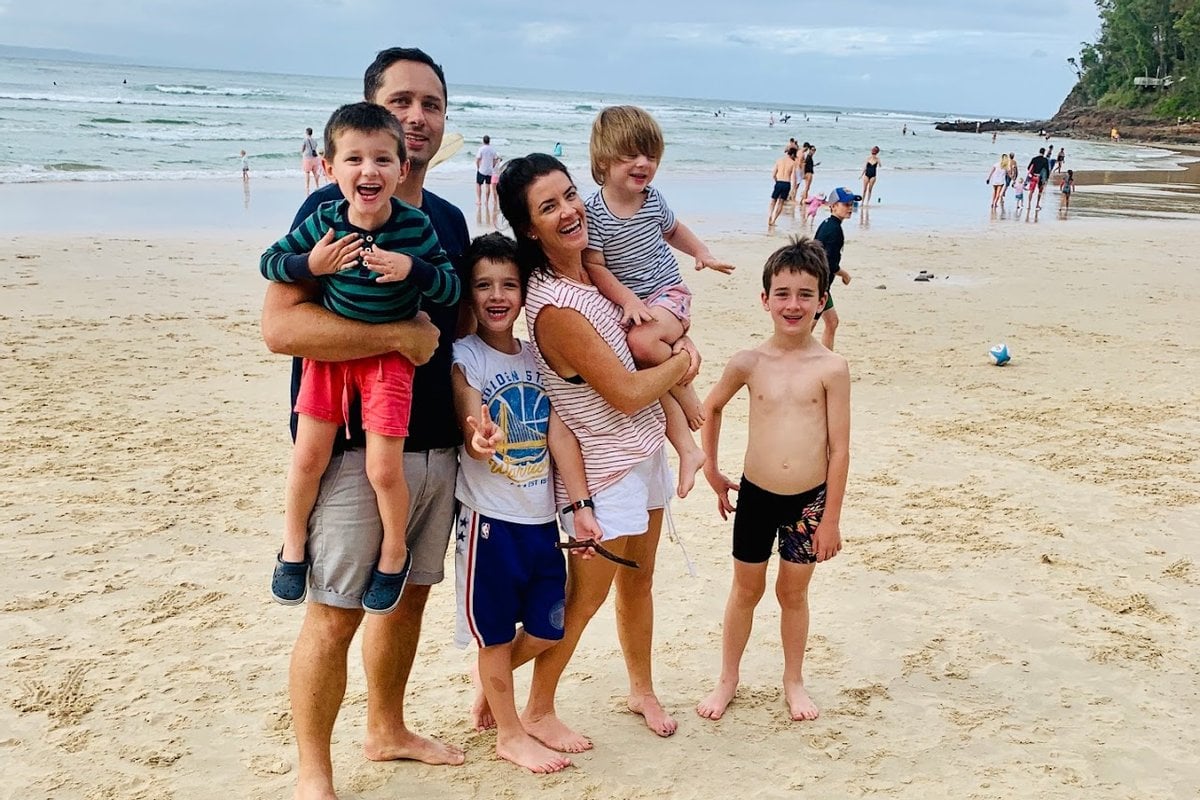 There is so much parenting information out there and it can get incredibly overwhelming, especially for vulnerable and tired new mums. From the minute you take that baby out into the world, you will get a lot of conflicting advice, even from the experts.
In a recent episode of the Mamamia podcast How To Build A Human, Leigh Campbell spoke to parenting expert and fellow mum Genevieve Muir, who has four boys, about setting healthy boundaries, the notion of 'perfectionism' in parenting and building deep connections.
Listen to episode one of How to Build a Human, all about 'perfect' parenting. Post continues below.
As a mum of two boys myself, I know how easy it is to get caught up in the details that just aren't that important in the grand scheme of things. Especially when they are little and the small things seem so very big.
Did I compare myself to other mums who made healthy home-cooked snacks for their kids' lunch boxes? Maybe.
Did I worry too much about whether my kindergarten-aged son had a well-rounded extracurricular schedule compared with his classmates? Maybe.
But Gen Muir says that rather than spending too much of our time-poor lives stressing about everything, there are really just three key things that kids REALLY need to flourish.
"The needs of children haven't changed; they simply need us to meet three fundamental questions that they have," Gen tells Leigh on the first episode of How to Build a Human.
"The first question they have is, 'Am I loved?' And we do that through connection and physical closeness, because as soon as they come out of the womb they're seeking connection, from the minute they lay their eyes on us.