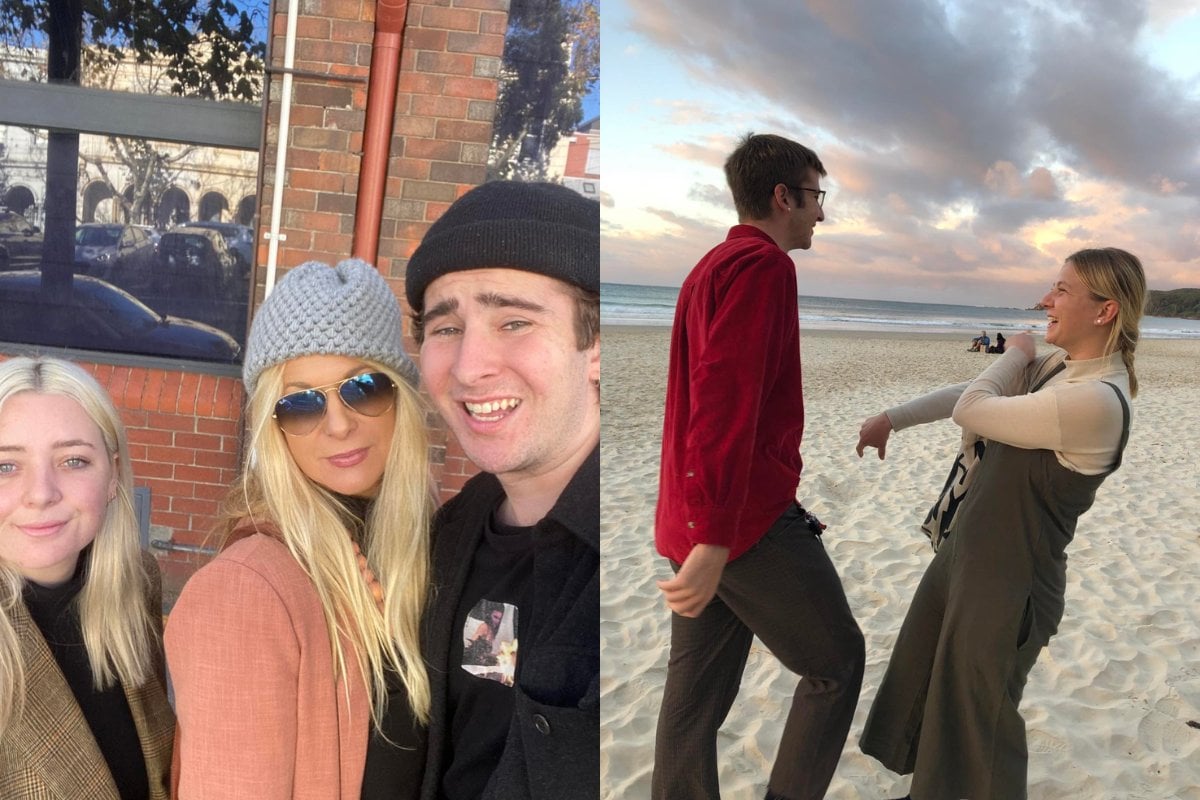 Mamamia's Five Golden Rules series takes a pervy look into the lives of Australian families. From parents of toddlers to parents of teenagers, the series asks parents to share their golden parenting rules, including the rules for their kids, and their rules for just getting through the day.
This week, mother-of-five Mandy shares her Five Golden Rules for parenting teenagers.
Here's my hot take: your family is a team, and everyone has a role. These roles are super important because without them... well, you'll never make it to the finish line. 
I like to see myself as the coach. An unfit, underpaid, overwhelmed woman in a tracksuit weeping in the dark at the sink. We all have our dark days when we think it's just too hard. But there's always a way to the light at the end of the tunnel.
It's about inspiration. It's about having achievable goals. Like opening a door to your son's room and not being knocked out by the stench.
It's also about rules. They're all you've got now, so you have to make it work. My advice? Don't sweat the small stuff, and when stuff does get sweated, deal with it. 
Watch: Teenagers, translated. Post continues after video.
When the kids were little, it was easy. You're younger, they're more compliant, and everyone is 'match fit'. 
As you get older, they get trickier, you get tired, and they become an expert at knowing how to beat the coach. The coach needs to get her best game on. She needs a game plan. Here's mine.
1. Bench the stench — everyone does their own washing.
I'm very sensitive to smell, and there's a certain whiff you only get when you open the door to a teenage boy's room. 
It can take you down. I've literally collapsed at the shock of it.