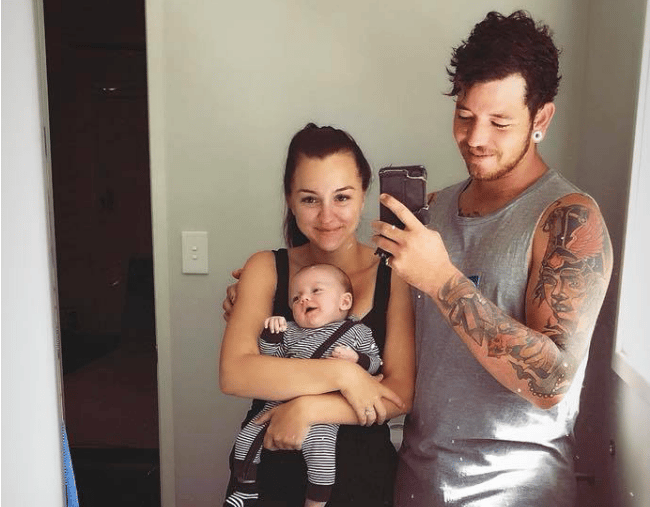 With AAP.
1. Two weeks before she was due back at work, Jess' baby went to sleep and never woke.
A young Gold Coast couple is grappling with the sudden death of their baby boy, just two weeks before the 22-year-old mother was due back at work after maternity leave.
Jess Pisarek, 22, and her partner Josh Gall, 25, this week said goodbye to their beloved four-month-old son Lucas, who late last month went to bed and never woke up.
In an interview with the Gold Coast Bulletin, close friend Tameka Anderson said the death of the "world's happiest baby" had shaken their local community.
"When Jess found Lucas she raced over to the childcare centre (that backs on to their home) to ask for help because she didn't know what to do, so the childcare centre had to let the whole neighbourhood know what had happened, and a lot of people came forward with help after that."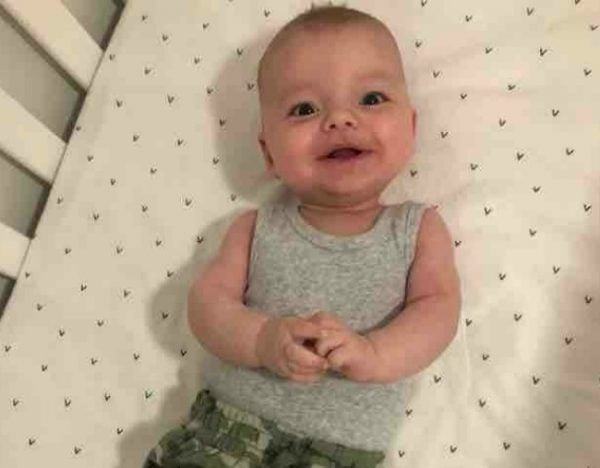 She told the newspaper the couple, who have a five-year-old son Ollie together, gave their "whole life" for their kids.
In the days after baby Lucas passed, Anderson set up a Go Fund Me page for the family, raising funds for funeral costs and time of work for Gall.
The page has since raised nearly $18,000 for the young family, with Anderson telling the news outlet the neighbourhood had rallied around the family. They will also donate money to SIDS research charity Red Nose.
2. Those with mental illness and disability finally experience a small federal budget win.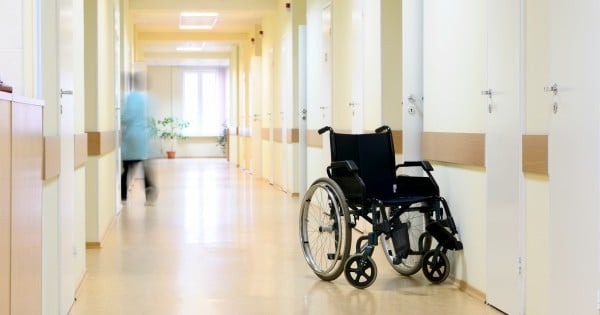 Millions of dollars have been set aside in the federal budget to help support people who have attempted suicide.
More than $37 million has been pledged over four years for follow-up care for people discharged from hospital, with $10.5 million going to beyondblue.
Charity Lifeline has been given $33.8 million to bolster its telephone crisis service and to train more staff.
Prime Minister Malcolm Turnbull has previously praised the organisation's thousands of volunteers for helping to save lives.
A further $1.2 million has also been found for SANE's suicide awareness campaign 'Better off with you', using personal stories of those who have tried to take their lives.
Australians with disabilities are also being promised funding certainty for services, including the NDIS, and more help finding work.
Pledging to guarantee the essential services Australians rely on, Treasurer Scott Morrison says the National Disability Insurance Scheme is fully funded, without spelling out specific measures.
Instead, the commonwealth is funding its share of NDIS spending by "continuing to deliver a strong economy" and "ensuring the government lives within its means", he said.
"Every dollar and every cent committed to delivering the National Disability Insurance Scheme remains in place and always will," Mr Morrison said in his budget speech on Tuesday.
In the lead-up to the 2018/19 budget, the treasurer abandoned plans to pay for the NDIS by increasing the Medicare levy by 0.5 per cent.
When the NDIS reaches full scheme capability in 2019/20, it will cost about $22 billion a year, of which the federal government will contribute almost $11 billion.
Mr Morrison also said peoples not now eligible for the NDIS, but in programs to transition to the scheme, will be provided $92.1 million to ensure that support continues.
The government is committing $3 billion for disability services over the next four years, including an extra $300 million over the next 10 years.
More than $64 million will go towards growing the number of disability service providers and care workers.
Almost $10 million in grants will go to disability employment service providers to get more Australians with disabilities into work.
Almost 400,000 people with disability were placed in a job under the existing program.
More than 13 per cent of people of working age have a disability, but only 53 per cent are participating in work.
Readers seeking support and information about suicide prevention can contact Lifeline on 13 11 14."
3. Fears grow for missing horse rider who hasn't been seen in three days.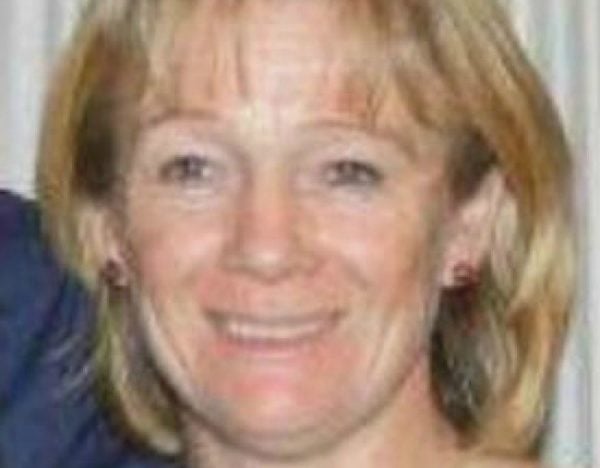 A search is underway in Victoria's alpine region for an experienced horse rider who hasn't been seen in three days.
Narelle Davies, 52, rode out on her horse from a campsite at Howqua Hills, near Mt Buller, on Saturday and hasn't been seen since.
Her family raised the alarm when she didn't return to her Mansfield home as planned on Monday.
She last made contact with a friend via her mobile phone about 5pm on Saturday.
Police conducted a ground and air search on Monday and were joined on Tuesday by SES volunteers and members of the local horse riding community.
The mounted branch is also on its way to help search the rugged terrain.
Senior Sergeant Damian Keegan said Ms Davies is a frequent, long-distance horse rider.
"Narelle is quite an accomplished endurance horse rider and the horse that she was riding as well, she rides regularly," he told reporters on Tuesday.
He said search efforts had been ramped up in an effort to beat forecast bad weather.
"It is quite a big search, we've got inclement weather predicted for later in the week, it's been three nights she's been up in the mountains, so we're concerned about her welfare," he said.
The Bureau of Meteorology predicts showers, possible thunder, small hail and snow down to 900 metes on Thursday.
4. President Donald Trump pulls out of Iran nuclear deal.
Statement on the Iran Nuclear Deal: https://t.co/O3SpryCKkc

— Donald J. Trump (@realDonaldTrump) May 8, 2018
President Donald Trump will reimpose economic sanctions on Iran and is pulling the United States out of an international agreement aimed at stopping Tehran from obtaining a nuclear bomb.
The decision is likely to raise the risk of conflict in the Middle East, upset America's European allies and disrupt global oil supplies.
"I am announcing today that the United States will withdraw from the Iran nuclear deal," Trump said at the White House. "In a few moments, I will sign a presidential memorandum to begin reinstating US nuclear sanctions on the Iranian regime. We will be instituting the highest level of economic sanctions."
The 2015 deal, worked out by the United States, five other international powers and Iran, eased sanctions on Iran in exchange for Tehran limiting its nuclear program.
Trump says the agreement, the signature foreign policy achievement of Trump's predecessor Barack Obama, does not address Iran's ballistic missile program, its nuclear activities beyond 2025 nor its role in conflicts in Yemen and Syria.
"The Iran deal is defective at its core. If we do nothing, we know exactly what will happen," he said.
"In just a short period of time, the world's leading state sponsor of terror will be on the cusp of acquiring the world's most dangerous weapon."
Iran has ruled out renegotiating the agreement and threatened to retaliate, although it has not said exactly how, if Washington pulled out.
Renewing sanctions would make it much harder for Iran to sell its oil abroad or use the international banking system.
"France, Germany, and the UK regret the US decision to leave the JCPOA," French president Emmanuel Macron, who spoke with Trump earlier in the day, said.
"The nuclear non-proliferation regime is at stake."
5. The 71st Cannes Film Festival is set to open to a slew of controversies.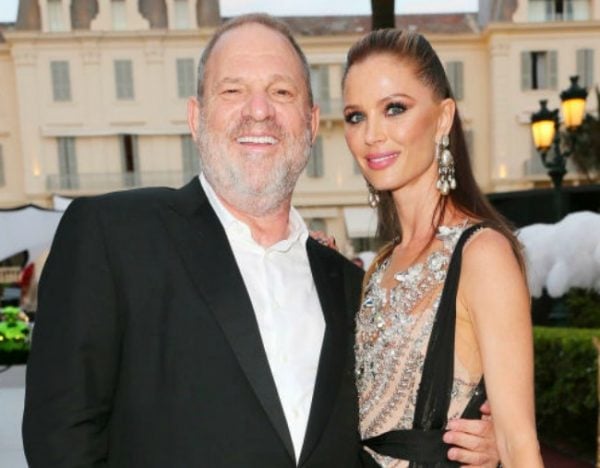 Oscar-winning Iranian director Asghar Farhadi's psychological thriller is set to open the Cannes Film Festival amid a slew of controversies that have dogged this year's launch of the world's leading movie showcase.
Farhadi's film is one of 21 selected for the race for the Palme d'Or, one of the most coveted prizes in the world of cinema.
But now in its 71st year, Cannes has been forced to face up a series of challenges, including a feud with US online movie giant Netflix over the screening of its films and fallout from the sex scandal that has engulfed US movie mogul Harvey Weinstein.
On the eve of the festival's opening, Oscar-winning actress Cate Blanchett, who heads this year's jury, has given the controversy surrounding Weinstein new momentum by telling US entertainment magazine "Variety" that he had acted inappropriately towards her.
"I think he really primarily preyed, like most predators, on the vulnerable," Blanchett told Variety. "I mean, I got a bad feeling from him ... He would often say to me, 'We're not friends.' "
When asked to elaborate, the 48-year-old Australian actor went on to say that she "wouldn't do what he was asking me to do." She declined to provide any more details.
In a statement, Weinstein said he "believes there were never any personal or even professional disagreements between the two."
Cannes has set up a special hotline to report allegations of sexual abuse during the festival.
Ahead of the festival there has been renewed criticism about Cannes' interest in women directors. There are only three women directors in Cannes' main competition this year, the same number as last year.