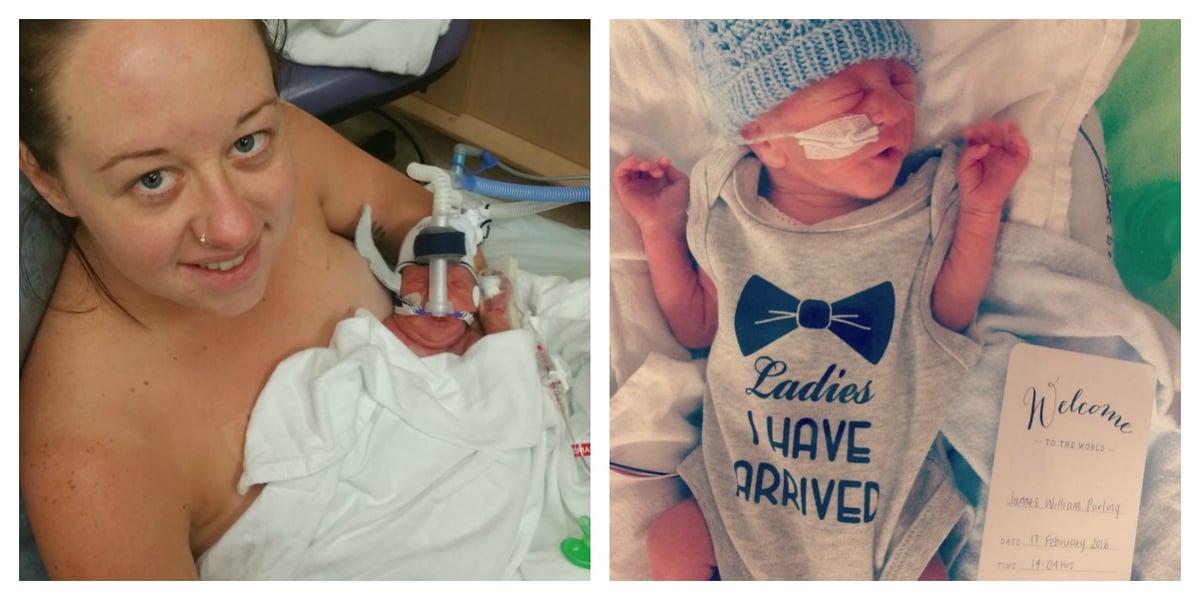 On 16th February, at exactly 30 weeks pregnant, I woke as usual at 5:30am for an early shift at work. When I went to the toilet (warning: too much information) I expelled a large sticky glob of mucus. I remember thinking "well that ain't right" but apparently pregnancy increases vaginal discharge and maybe this weird shit happens!
I didn't think much of it and went to work. After some googling about mucus plugs (and some good advice from my sister-in-law) I called the midwives at the Mt Barker Hospital who also said this can be normal but they will have a chat to Dr Klomp (my obstetrician) and call me back.
I also had a regular appointment that afternoon so I wasn't too concerned. At around 10.45am the midwives finally called saying Dr Klomp wanted to see me right away. Slight panic set in but I grouped my thoughts, left work (picking Scott up from work on my way) and went back up the hill to Mt Barker Hospital.
At midday Dr Klomp performed an internal speculum exam and saw fluid in my vagina – he was worried I may have prematurely ruptured my membranes (broken my waters) and contacted the Women's & Children's Hospital to see me ASAP.   They advised that Dr Klomp give me a steroid injection which helps improve the baby's lung function while still in the womb in case he came early. A tiny bit more panic set in, but at this stage I felt completely myself and was sure this was all going to be a waste of time.
After the steroid injection, Scott and I went back down to the hospital where we were seen by a midwife and doctor. They connected me to a CTG machine which continuously monitored the baby's heart rate and my uterine activity to make sure I wasn't having any contractions. They also did an internal (yes, everyone saw my vagina that day) and a swab confirmed there was no amniotic fluid – yay, I hadn't broken my waters.
The pregnancy questions you were too afraid to ask. (Post continues after video).

I began to feel relieved, and they were even talking about sending us home. Only minutes later I noticed the monitor beeping when a rush of doctors and nurses ran into my room, rolled me on my side, put an oxygen mask on my face and started inserting IV lines (drips).
Our baby's heart rate had dropped too low for too long. I even heard someone in the background talking about taking me to theatre immediately. The doctors put at official ultrasound on bubs and saw that his heart rate had corrected and things seemed to settle a little.  I was give IV fluids and an admission went through.   I was told that I'd be staying the night for continuous monitoring on our little guy and was transferred to the delivery (um, what?!) ward.
Nothing much happened for a while. Scott went home to get me some overnight clothes and the nurses even started questioning whether the monitoring earlier may have picked up my heart rate instead of the baby. At 7.45pm (only 15 minutes after Scott had returned from home) I was all comfy watching My Kitchen Rules when I had a gush of fluid down there – literally felt like I had wet myself. And it kept on coming. We let the nurse know and again came the rush of doctors.