Just over two years ago, Cara Benau's eight-year-old step-daughter Nevoh couldn't sleep.
"My step-daughter lost somebody who was very close to her and it really, really affected her," Cara tells Mamamia. "She struggled with sleep a lot."
At the time, Cara had only been with her husband for 12 months, but the couple knew they needed to do something and do something fast.
"I said to my husband, we really need to do something about this. We tried sleep schools, melatonin drops, changing up her diet and exercise and we went to the doctor."
Nothing worked.
At just eight years old, Nevoh was navigating the depths of her grief and her sleep was suffering because of it.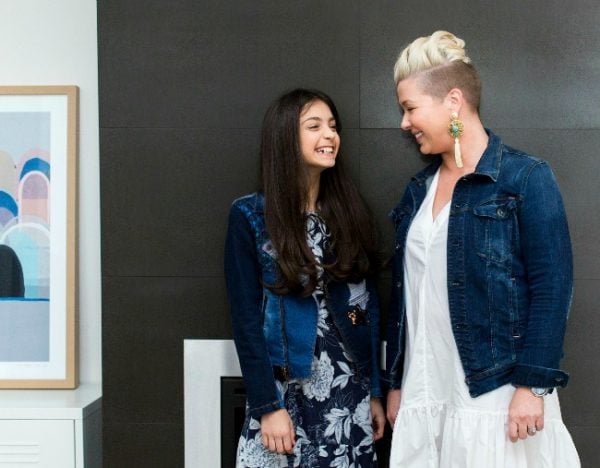 "It was absolutely heartbreaking to see any child go through that kind of pain. You would do absolutely anything to try and help them," Cara tells Mamamia.
After all, the couple agree, a struggle with sleep can be "debilitating and heartbreaking and total torture" for the child, the baby and the parents.
And so, after months of trying and failing, the couple turned to natural products. They tried some night lights with some essential oils. Slowly, Nevoh started sleeping again.
"When we tried a heap of natural products together and they worked, we thought, 'Okay, if these worked, who else can we help?'
"A few weeks later - my husband is quite entrepreneurial - he said, why don't we put all of these things together and try our hand at it? And that's how it all started. We took these amazing elements and put them together."
Glow Dreaming was officially born with a single, important aim: To rid people and children of the unique torture that is broken sleep.