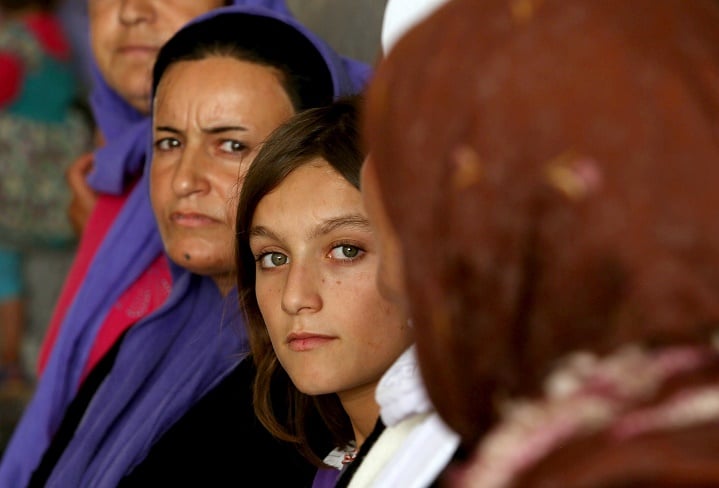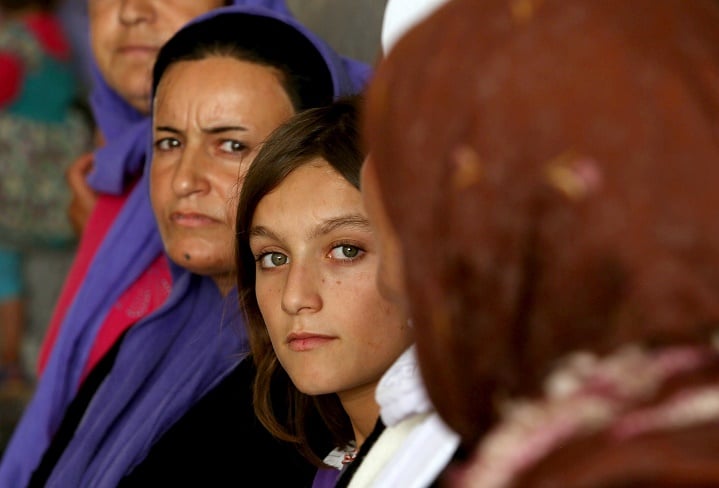 By GRACE JENNINGS-EDQUIST
Update 3/10/14:
Prime Minister Tony Abbott has confirmed Australia will join air strikes in Iraq, in an attempt to "disrupt and degrade ISIL".
Federal Cabinet have today authorised this deployment of Australian forces into Iraq, in order to assist Iraqi forces.
"We are joining combat operations as part of an Austalian-led coalition in support of the Iraqi government. We have no intention of doing anything else but there is useful work that we can and must do… it is very much in Australia's interest," the Prime Minister said in a press conference this afternoon.
"I have to warn the Australian people that this deployment may be quite lengthy. It is a dangerous mission," the PM added. "We will be there for as long as is necessary, but no longer than we need to be."
The government plans to commit up to eight Australian F/A-18F Super Hornet aircraft to participate in the airstrikes.
Previously, Mamamia wrote:
You might have heard that Prime Minister Tony Abbott has announced Australia will send special forces and combat aircraft to the Middle East to help the fight in Iraq.
What you might be wondering, though is what this actually means: Just how big is this conflict? 
And what's going to happen next?
We spoke to an expert to dig up answers to your burning questions — and it'll only take a few minutes to get your head around this pressing political issue.
1. Wait, what just happened?
The Abbott government has agreed to a request from the US to provide support to the fight against the Islamic State, or the IS (formerly known as ISIS.)
Mr Abbott announced at a press conference in Darwin on Sunday that 600 personnel — including 200 from the army and the elite Special Air Services, and 400 air-related personnel — will be deployed to the Middle East within days, along with a number of Royal Australian Air Force combat aircraft.