Forget the winners from the Emmys (for a second) because there's a TV show closer to home that deserves to be on your to-watch list next.
Glitch, the Aussie drama starring Patrick Brammal, returned to our screens for Season Two this week after a two year break.
Its first season, which is currently available on Netflix, saw it nab a Logie for Most Oustanding Cast as well as earn international acclaim.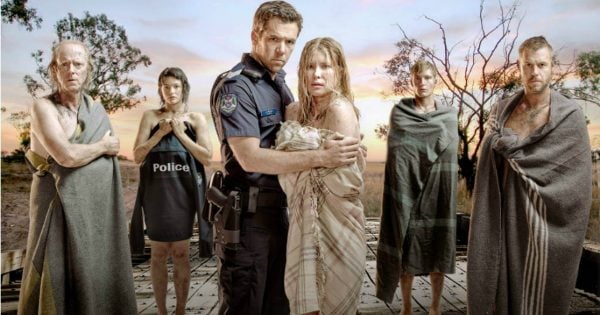 A paranormal mystery set in a fictional but very familiar Aussie country town, Glitch follows policeman James Hayes (Brammal) who gets called to the local cemetery one night to find a group of naked people covered in dirt.
After ruling out drugs, he realises that these are actually dead people who have risen from the dead. He learns this when he realises one of the seven people is actually his wife who died of breast cancer two years prior.