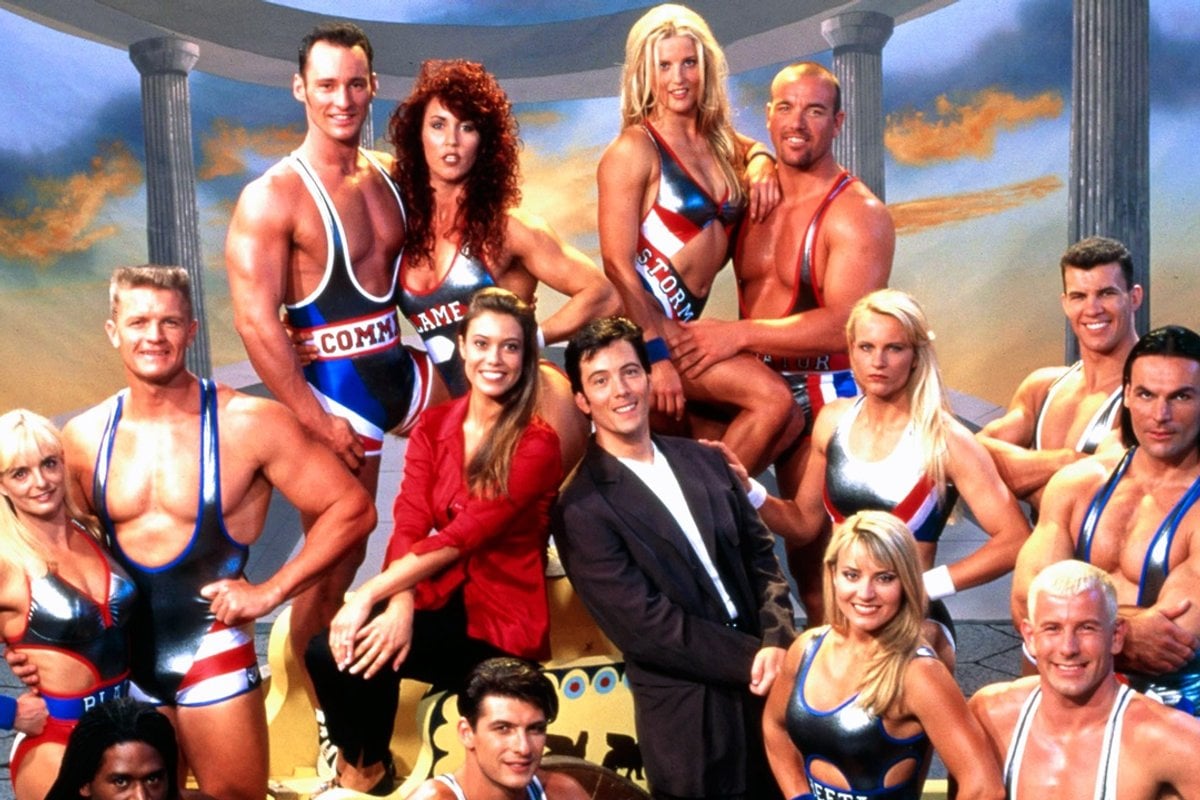 If you grew up in the '90s in Australia, then it was impossible to escape Gladiators. The spandex! The battles! The smack-talk! The pure camp of it all!
At its height, the Channel 7 series was watched by over two million Australians each and every episode.
And now Gladiators will return to Australian screens in 2024 on Channel 10.
The revived show will feature a new bunch of superhumans – the Gladiators – as they compete against Aussie Contenders, in challenges like Hang Tough, Duel, The Wall, Power Ball, Pyramid and The Eliminator.
Gladiators Australia will be hosted by sporting icons Liz Ellis and Beau Ryan.
"It's an iconic franchise and I'm excited about the reboot," Ellis said.
"It is set to showcase some of my favourite Gladiator challenges from the original series as well as throw up a few new ones for us to fall in love with!"
Ryan added, "I am beyond excited to be hosting Gladiators Australia alongside the great Liz Ellis. Liz is a national treasure, and we are going to have a lot of fun. I grew up watching and loving Gladiators Australia and can't wait to get into it. It's going to be spectacular."
The original series was adapted from the US version, which is enjoying a revival right now in light of the Netflix documentary, Muscles & Mayhem: An Unauthorized Story of American Gladiators.
While the US format ran from 1989 to 1996, the Australian version had a shorter shelf life only airing from 1995 to 1996. But they sure were two magical years of television!