When do you know a marriage is going to last? After 10, 20, 50 years?
The short answer is: you never know. People change, the world moves, life is heartbreakingly unfair and unbelievably magnanimous.
It was reported on the weekend that Channel 9 morning TV host Karl Stefanovic has separated from his wife of 21 years, Cassandra Thorburn, and is currently living in James Packer's Bondi apartment.
They have three children together and Stefanovic has previously commented that he couldn't have the successful career he has if his wife didn't give up hers to raise their family.
"She gave up a promising career at the ABC and I'm forever thankful and tremendously appreciative of that," he said last year.
"Cass wanted to be at home, and wants to be there now, and we're very lucky to be in a financial position where we can do that. But should she ever want to go back to work, then of course she can."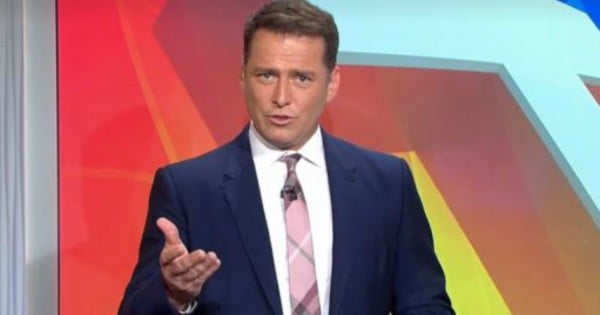 Karl Stefanovic Image: Channel 9. 
As Stefanovic said last year, they are in a fortunate financial position — but most women, when there is a marriage split, need to work or go back to work. That's where the promises and sacrifices made by the partner who has stayed home to raise children and run the house decades before suddenly amount to nothing.
One out of five divorces today involve people who've been married for 20 years or more. There tends to be a lot of compromise, logic and sometimes, even hypocrisy, in relationships that long. The very thing you swore you would never do as a bright-eyed, ambitious, talented 22-year-old moves bit by bit to something you do after a 20 minute conversation 10 years later.