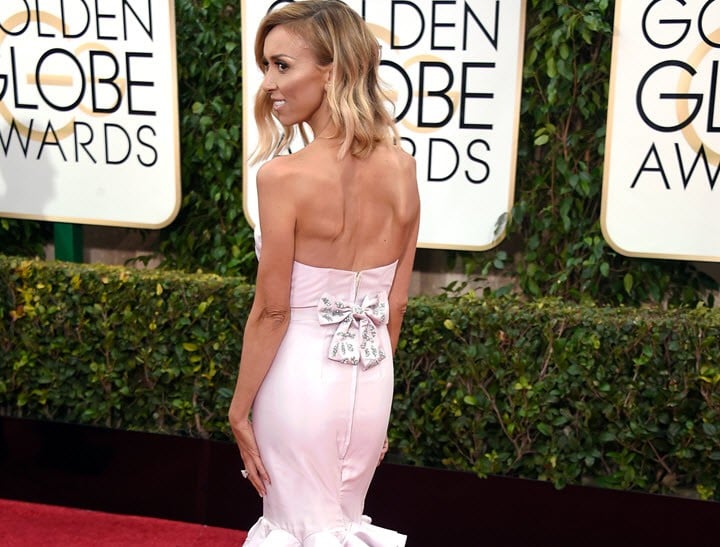 It's not Giuliana Rancic who needs to take a long look in the mirror…
"You really need to eat a burger." "You look like a skeleton." "This is not natural."
When Giuliana Rancic posts a photo of herself on social media, thousands of people tell her she is disgusting.
Not just disgusting, but irresponsible. And probably sick. Maybe hiding a dark secret, like an eating disorder, or a drug habit. But definitely disgusting.
People say these things to Giuliana Rancic DESPITE the fact that they know – thanks to the very frank reality show Guiliana and Bill – that she is a breast cancer survivor who has struggled with infertility for years.
They don't care. They just know skinny b*tches need to be put in their place.
Now, Giuliana has talked about how this criticism has affected her and – as if she should ever have to – the reason that she is still so thin.
"[It's] gotten out of hand," she has told People magazine. "Some people were saying, 'The cancer is probably back. And they were accusing me of every eating disorder. I thought to myself, 'God, if someone really thought I had an eating disorder, what a horrible way to approach it.'"
More on Giuliana: What's "scary" is not how skinny this woman is, but our obsession with it.
Rancic was diagnosed with breast cancer in 2011. She had a double mastectomy and underwent cancer treatment before she went back to work on the red carpet for E! Online – her office, if you will.
And there, the criticism has reached new heights. After she wore this dress to the Golden Globes this year,  it went into overdrive.