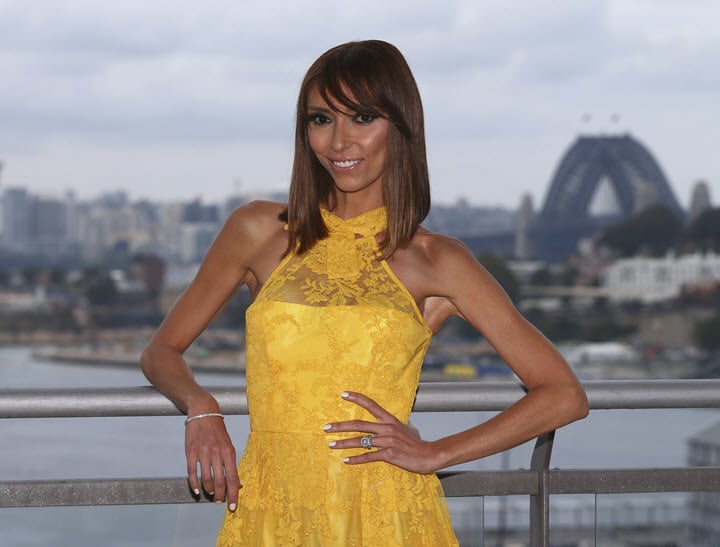 It's not Giuliana Rancic who needs to take a long look in the mirror…
"You really need to eat a burger." "You look like a skeleton." "This is not natural."
When Giuliana Rancic posts a photo of herself on social media, thousands of people tell her she is disgusting.
Not just disgusting, but irresponsible. And probably sick. Maybe hiding a dark secret, like an eating disorder, or a drug habit. But definitely disgusting.
People say these things to Giuliana Rancic DESPITE the fact that they know – thanks to the very frank reality show Guiliana and Bill – that she is a breast cancer survivor who has struggled with infertility for years.
They don't care. They just know skinny b*tches need to be put in their place.
Now, Giuliana has talked about how this criticism has affected her and – as if she should ever have to – the reason that she is still so thin.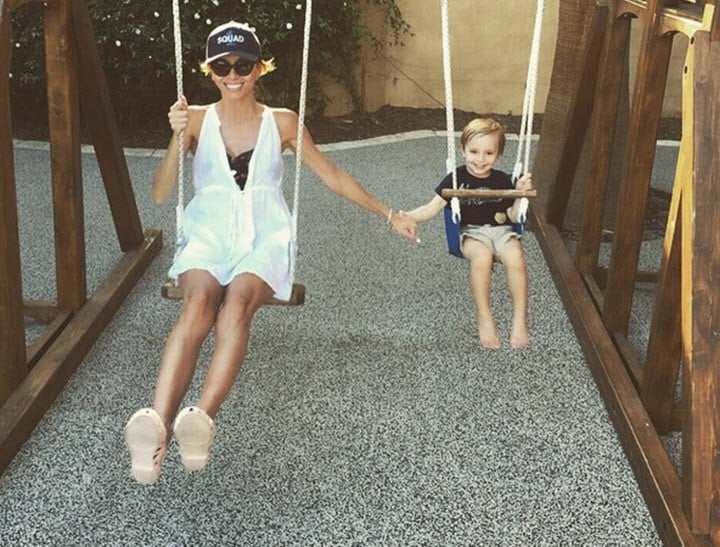 "[It's] gotten out of hand," she has told People magazine. "Some people were saying, 'The cancer is probably back. And they were accusing me of every eating disorder. I thought to myself, 'God, if someone really thought I had an eating disorder, what a horrible way to approach it.'"
More on Giuliana: What's "scary" is not how skinny this woman is, but our obsession with it.
Rancic was diagnosed with breast cancer in 2011. She had a double mastectomy and underwent cancer treatment before she went back to work on the red carpet for E! Online – her office, if you will.
And there, the criticism has reached new heights. After she wore this dress to the Golden Globes this year,  it went into overdrive.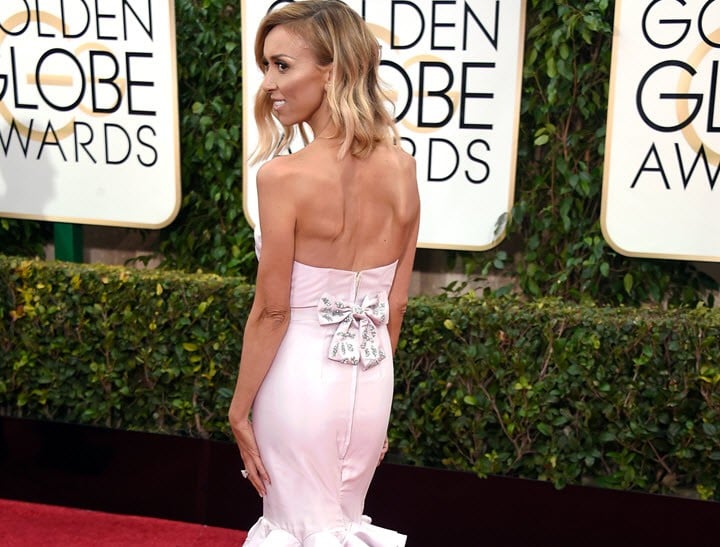 Giuliana told People that the reason she is so thin is that the cancer medication she is on can alter metabolism and cause weight loss, according to her oncologist.
"It's really hurtful," says Rancic. "I'm sorry that some people think I'm disgustingly skinny, as they put it, but there's nothing I can do. I'm lucky that I even have the type of cancer that reacts to the medicine.
Related: "I am thin. I have always been thin. And it is not okay to shame me for it."
"I look in the mirror and it's hard for me. I am really thin. I want to look fit and beautiful and sexy, and I can't."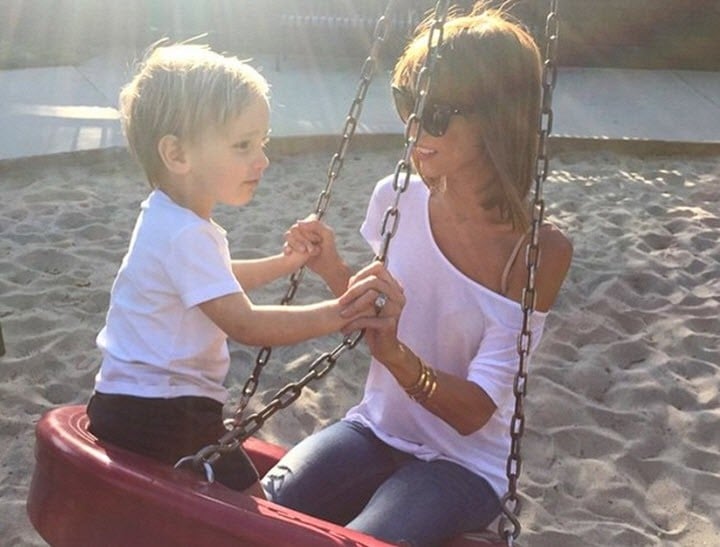 Guiliana says she tries not to listen to the trolls, and to instead to focus on her son, Edward Duke Rancic, 2, who was born by surrogate after her cancer battle. Along with her comments about her weight loss, she also told the magazine that she and Bill had lost her last saved embryo.
"I refuse to be broken… I have so many beautiful things in my life."
Bravo, Rancic. We agree.
And we want to say this. It is not okay to comment on and harass a woman for, her body shape.
It is not okay to belittle and bully a woman for being too thin, any more that it's okay to do it to a woman deemed "too fat".
Even with all Giuliana has shared about her life, it was not enough to stop people from wanting to take her down for having a physical characteristic that many of us value over all others.
Even if it's the result of a disease that could have killed her.
It's really not Giuliana who needs to look in the mirror.