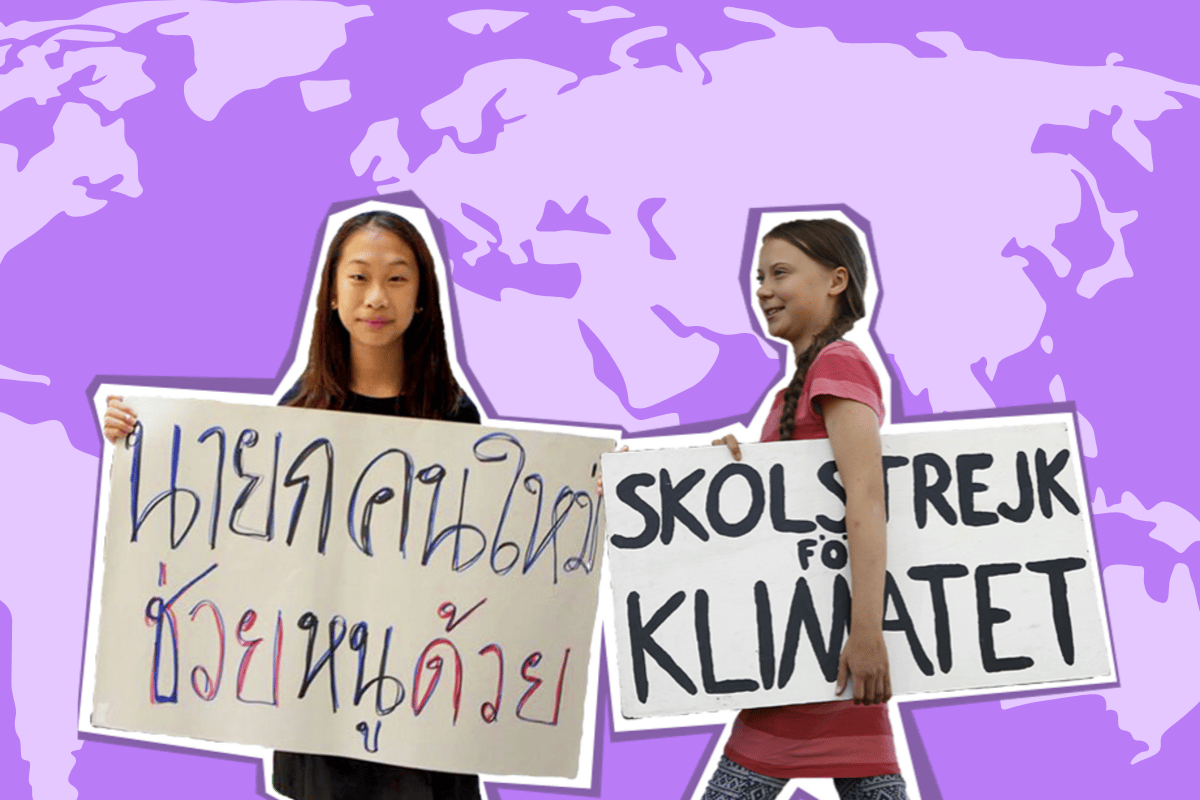 This International Day Of The Girl we celebrate seven young women with the moral compass and steely determination of Lisa Simpson, boldly showing the world what it means to fight like a girl.
Greta Thunberg, 16.
"A very happy young girl looking forward to a bright and wonderful future" mocked President Trump via a tweet just days after 16-year old Thunberg passionately demanded radical climate action from world leaders.
The teen swiftly edited her Twitter profile to… "A very happy young girl looking forward to a bright and wonderful future".
A declaration that nothing, least bullying from the most powerful man on the planet, would stop her mission to save the world from catastrophic warming.
If all the girls in the world could read…

While many young 16-year-olds are busy keeping up with the Kardashians, Thunberg has managed to move the planet in the short space of a year. A solitary protest out the front of the Swedish parliament has snowballed into four million global citizens taking to the streets to express their concern over climate crisis inaction.
On top of this monumental achievement the teen has offered women all over the world a masterclass in managing misogyny.
After Greta's straight-talking at the UN Climate Summit, middle-aged men were tearing their toupees out, taking to memes, tweets, tailpipes to blast Thunberg's appearance, performance and Asperger's syndrome.
Through this sexist social media storm Thunberg has remained as cool as a cucumber, standing strong on her stack of well-researched facts, simply repeating, "I don't want you to listen to me, I want you to listen to the science".
Jamie Margolin, 17.