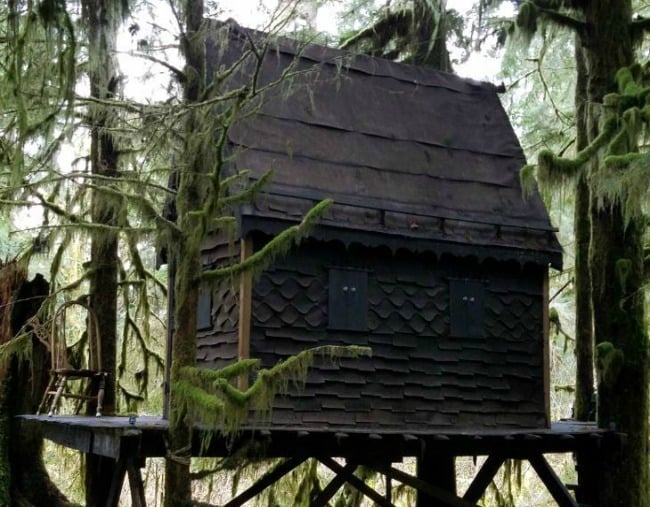 For years, hikers had been talking about the gingerbread house. Someone had built it deep in the Mount Baker-Snoqualmie National Forest in Washington. Perched nearly three metres high above the ground, it had tiny windows and a cute porch. It looked like something straight out of a fairytale. But it wasn't.
Christopher Jones, an employee with the Department of Natural Resources, heard about the gingerbread house, and, suspecting it was illegally built, decided to find it.
He tried for months with no luck. Finally, in November 2016, he stumbled across the house. He climbed up the ladder and went inside. He found food, dishes, bedding, candles, drug paraphernalia – and, on the walls, framed photos of young girls dressed as fairies. Two of the photos showed the girls facing the camera, naked. 
"It was shocking and disturbing," Jones says. "I worked in the woods for 11 years and never seen anything quite like that."
Jones reported the find to the local sheriff's office and brought a detective back to the remote location. Inside the house, the detective found an envelope stuffed with pictures.
"Some of these appeared to be fictional, but there were several that contained images of young girls naked or scantily-clothed," the charging papers read.
The girls in the photos appeared to be as young as eight years old.
The FBI were called in. They searched the house, but couldn't find any clues as to who had built it or who had left the sexually explicit photos there. They sent a mug and other items to their lab in Quantico for DNA testing.