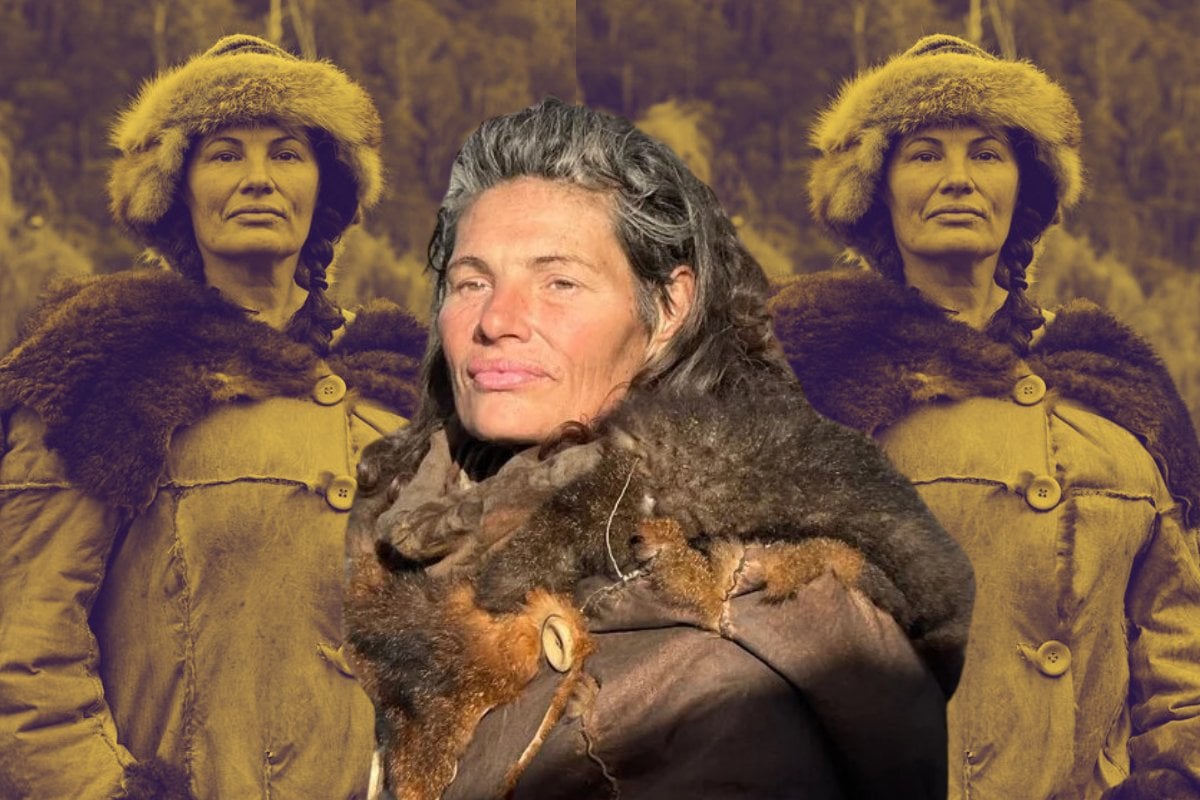 At 52 years old, Gina Chick survived 67 days in the Tasmanian wilderness to become the winner of Alone Australia.
But this wasn't the hardest thing she's had to go through in her life.
Earlier this year, Gina shared her story with Mamamia. "Alone Australia is the second biggest thing that has ever happened to me in my life. The biggest thing was something much harder," she began.
"I was diagnosed with cancer while pregnant, and told I had to terminate the pregnancy or I would die. I brought my daughter Blaise into the world against all odds. Then three years later, she flew away, after her own cancer diagnosis. I've been scaling an endless wall of grief ever since."
Gina was informed, along with her husband Lee, while pregnant that she had breast cancer, but she choose to carry to term and give birth to her daughter, Blaise.
Tragically, Blaise was later diagnosed with a neuroblastoma and passed away at three years old.
Ahead of Gina being featured on Australian Story on Monday night, she penned a beautiful personal essay for the ABC to share how she's learnt to find the happiness in her life of hardships.
Watch the teaser for Gina's episode. Post continues after video.