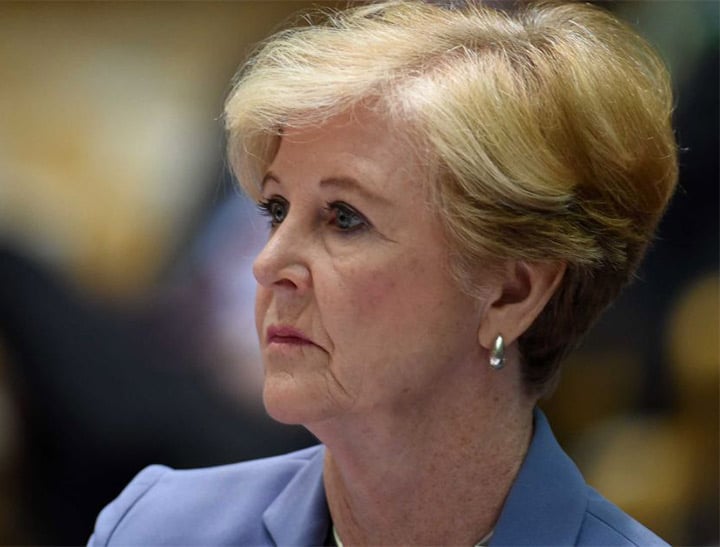 We've rounded up all the latest stories from Australia and around the world – so you don't have to go searching.

1. Gillian Triggs says government doesn't understand the role of the Human Rights Commission.
Head of the Human Rights Commission, Gillian Triggs, has hit back at her detractors.
The Guardian reports Ms Triggs said the government does not understand how the commission operates.
In February, Prime Minister Tony Abbott said the government had "lost confidence" in Triggs, after which she revealed Senator George Brandis had sought her resignation. The Prime Minister also called the Human Rights Commission's report into children in detention centres "blatantally partisan" and "a political stitch up".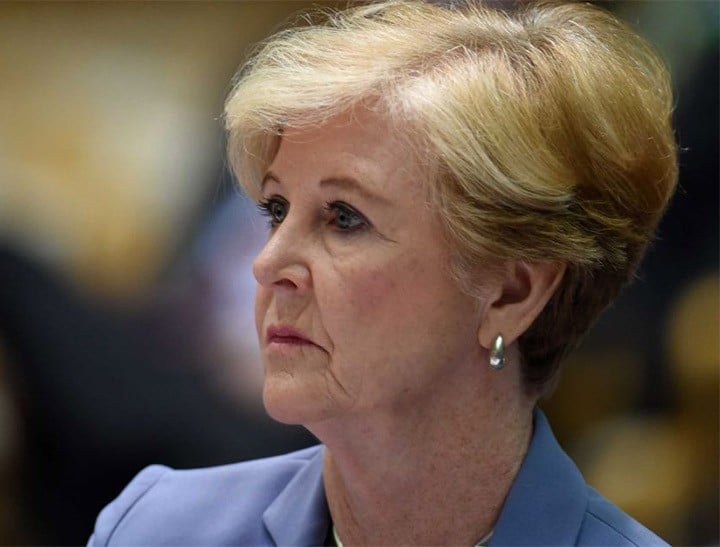 Now, Triggs has hit back saying the Coalition just doesn't understand the organisation's role.
"There has been a genuine and profound failure to understand that our mandate is in international law and that ministers are implementing domestic law," Triggs said.
Related content: Explain to me: Who is Gillian Triggs?
Triggs also took fire at The Australian newspaper for leading a campaign for her resignation.
"There has been a concerted campaign by The Australian to demand my resignation and the abolition of the Human Rights Commission for years," she said.
"It is a very clear campaign by that newspaper and it has been leaping on anything that could be used to try to attract negative public attention. They have been very willing to distort the facts to continue their campaign and that campaign has been picked up by some ministers and some members of parliament."

2. Father found guilty of procuring daughter for sex.
Trigger warning: This post deals with child sexual assault and may be triggering for some readers.
A New South Wales man has been found guilty of unlawfully procuring a child for sex by letting his 12-year-old daughter marry in an Islamic ceremony.
The 63-year-old pleaded his innocence in the judge-alone trial, denying he arranged for his daughter to marry a 26-year-old Lebanese man in the NSW Hunter Valley last year.
The girl, now 13, was married by a local sheikh at the family home in the Hunter Valley in January 2014.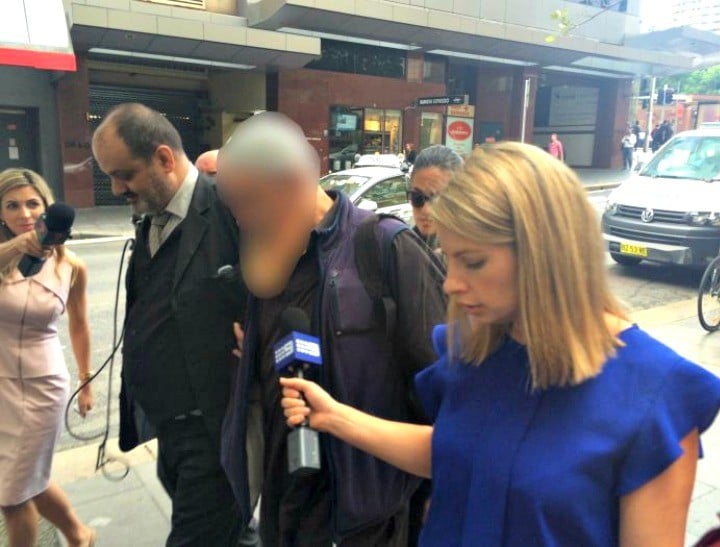 She miscarried after falling pregnant and her husband, now 27, has already been jailed for at least seven-and-a-half years.
The girl's father, who cannot be named, was on trial in Sydney's Downing Centre District Court.
He was charged with procuring a child under the age of 14 for unlawful sexual activity and being an accessory before the fact to sexual intercourse with a child, but pleaded not guilty.
A version of this story was originally published on ABC.

3. Dementia deaths second biggest killer, ABS says.
Dementia deaths are on the rise in Australia and the disease is now the nation's second biggest killer, after heart disease, the Australian Bureau of Statistics (ABS) says.
The number of elderly Australians is projected to almost triple by 2050. By then, there is likely to be just under one million people in the nation suffering from some form of dementia.
Carol Bennett, chief executive of Alzheimer's Australia, said there were currently 342,000 Australians living with the condition.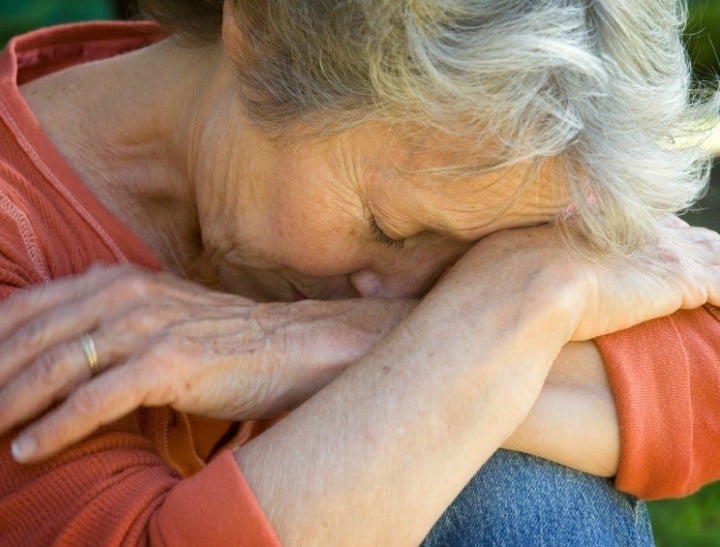 "We've gone from the third leading cause of death, to the second leading cause of death in a year, that's a massive increase," Ms Bennett said.
"It is a very debilitating condition, and it's certainly one that has an enormous cost and social impact on the community."
The ABS said 11,000 deaths were caused by dementia in 2013, an increase of 30 per cent in five years.
The most common type of dementia is Alzheimer's disease, which damages the brain, often resulting in impaired memory.
Related content: This woman looks like my mother, but she is just an echo.
Ms Bennett said the biggest risk factor for Alzheimer's is old age.
She said if more money is not spent on caring for an ageing population, dementia would place an enormous strain on the public health system.
"We certainly can't afford to rest on our laurels when it comes to the increasing rate of dementia in this country," she said.
"If we do, we are not going to be able to look after the growing number of people who are going to present with this condition in the coming years."
The ABS report paints a picture of the shifts in mortality in Australia.
Dementia is now more deadly than strokes and all types of cancer.
A version of this story was originally published on ABC.

4. QLD shooting claimed the life of a man from the Royal Flying Doctors Service.
Two of the three men involved in a fatal shooting on a central Queensland property were employees of the Royal Flying Doctor Service (RFDS).
Police found the bodies of two men on a property at The Caves in northern Rockhampton where they had been target shooting.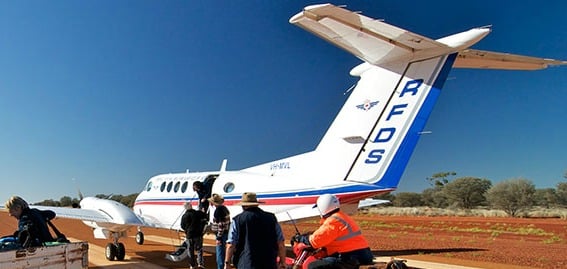 Inspector Darrin Shadlow said the deaths were being treated as a murder suicide.
A third man is recovering in Rockhampton Base Hospital with a gunshot wound to his arm.
The RFDS confirmed on Wednesday it employed two of the men, including the 53-year-old man who survived.
Inspector Shadlow said the man telephoned police from a neighbouring property to report the shooting after he made his escape.
Officers found the bodies of the other two men several hours later after an extensive search of the property.
The third man was not a suspect in the shooting deaths, and Inspector Shadlow said he had provided crucial information to police.
A version of this story was originally published on ABC.

5. A woman filmed her rape so authorities would believe her.
Trigger warning: This post deals with rape and may be distressing for some readers. 
An American parole officer was arrested in Florida after he was accused of raping a woman on probation.
The officer visited the woman's house and groped her on his first visit, and on his second visit took off his clothes and raped her.
The woman filmed the assault on her camera phone out of fear police wouldn't believe her, and that the accused would write her up as in-violation of her parole.
Police told WSVN, the victim repeatedly said "this is rape, I don't want you to do this".
If this post brings up any issues for you, or if you just feel like you need to speak to someone, please call 1800 RESPECT(1800 737 732) – the national sexual assault, domestic and family violence counselling service. It doesn't matter where you live, they will take your call and, if need be, refer you to a service closer to home.
What's making news for you today?