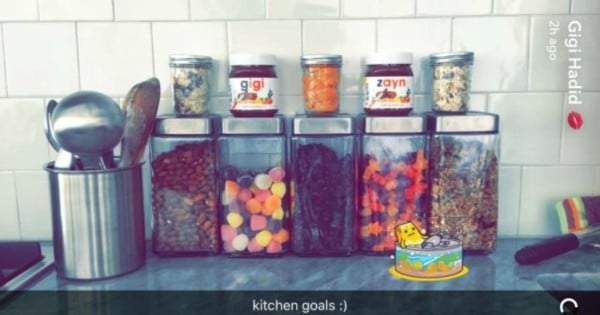 Like any celebrity couple today, Gigi Hadid and Zayn Malik have faced constant speculation around their relationship status.
Fans of the former boy-band member and modern-day supermodel alike have been asking themselves, "Are Gigi and Zayn together?"
It seems Hadid is intent on squashing breakup rumours, posting a indicative snapchat featuring two custom Nutella jars sporting "Gigi" and "Zayn" upon them, captioned "kitchen goals :)".
Now, I don't know about you, but when I want to make relationship status known to my millions of followers, I, too, do so in the form of sugary spreads via social media.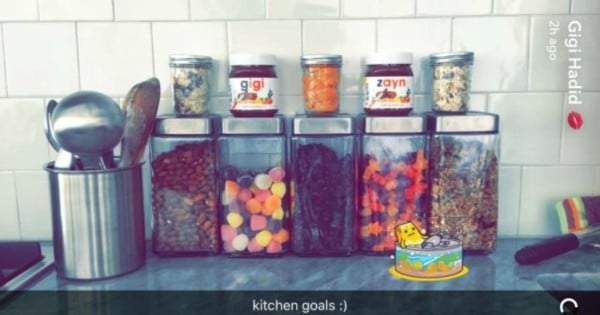 "kitchen goals :)" Photo source: Snapchat
Hadid's sweet gesture was posted following a comparatively snide tweet posted earlier by the model, stating, "haha some of you get yourselves so worked up. Focus your time and energy on your own life".
haha some of you get yourselves so worked up. Focus your time and energy on your own life

— Gigi Hadid (@GiGiHadid) June 9, 2016