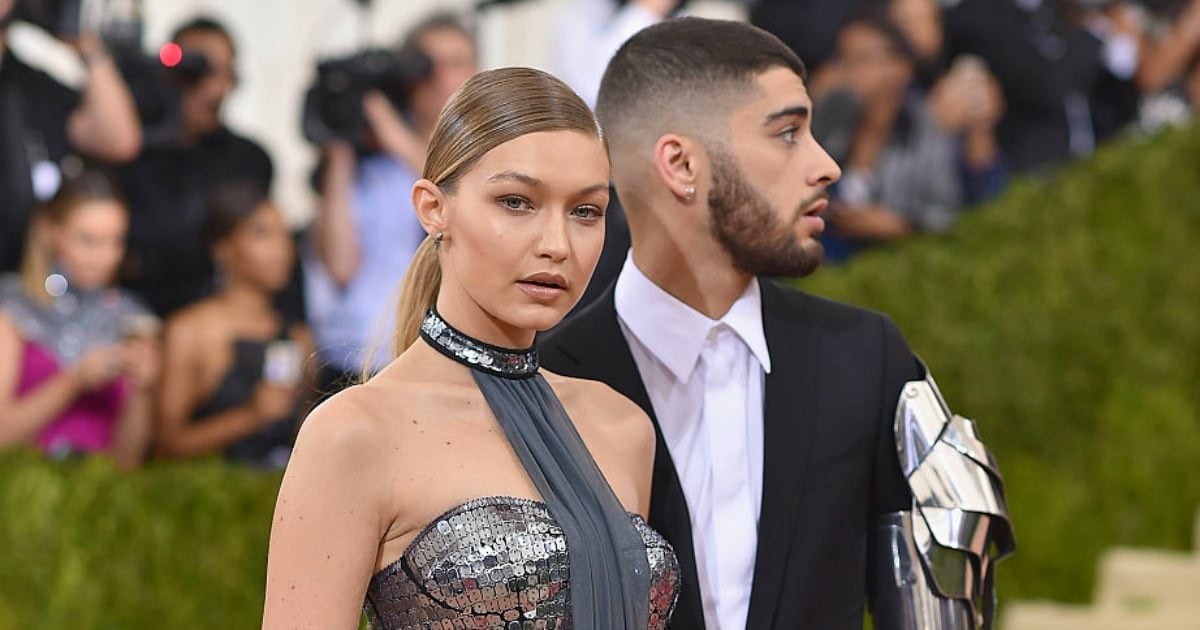 Like any celebrity couple today, Gigi Hadid and Zayn Malik have faced constant speculation around their relationship status.
Fans of the former boy-band member and modern-day supermodel alike have been asking themselves, "Are Gigi and Zayn together?"
It seems Hadid is intent on squashing breakup rumours, posting a indicative snapchat featuring two custom Nutella jars sporting "Gigi" and "Zayn" upon them, captioned "kitchen goals :)".
Now, I don't know about you, but when I want to make relationship status known to my millions of followers, I, too, do so in the form of sugary spreads via social media.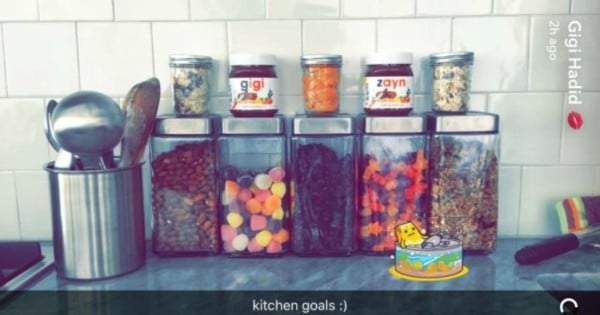 "kitchen goals :)" Photo source: Snapchat
Hadid's sweet gesture was posted following a comparatively snide tweet posted earlier by the model, stating, "haha some of you get yourselves so worked up. Focus your time and energy on your own life".
haha some of you get yourselves so worked up. Focus your time and energy on your own life

— Gigi Hadid (@GiGiHadid) June 9, 2016
The pair's breakup rumours surfaced after a source shared with E News, "Gigi was the one that broke up with Zayn when they got into their last fight. It had to do with a issue about not communicating. Gigi still wants to make it work though."
Gigi's sister, Bella Hadid, killed it on the Cannes carpet in a barely there dress. Post continues below...
"Gigi's friends think she should completely end it because Zayn has not been the best of boyfriends lately," the source continued. "Gigi is extremely accommodating to him when she is the one with the crazy schedule."
It looks like, for now, the matter of Gigi and Zayn is settled, the pair are an item. Perhaps they'll announce their eventual breakup on a jar of Vegemite?
Thank you - just by clicking on this and other content on Mamamia, you are helping to fund education for some of the world's most disadvantaged girls.
Together with our commercial clients and charity partner Room to Read, Mamamia's goal is to be funding 1,000 girls in school each and every day, by June 2020.
Learn more here about our ongoing mission to make the world a better place for women and girls.