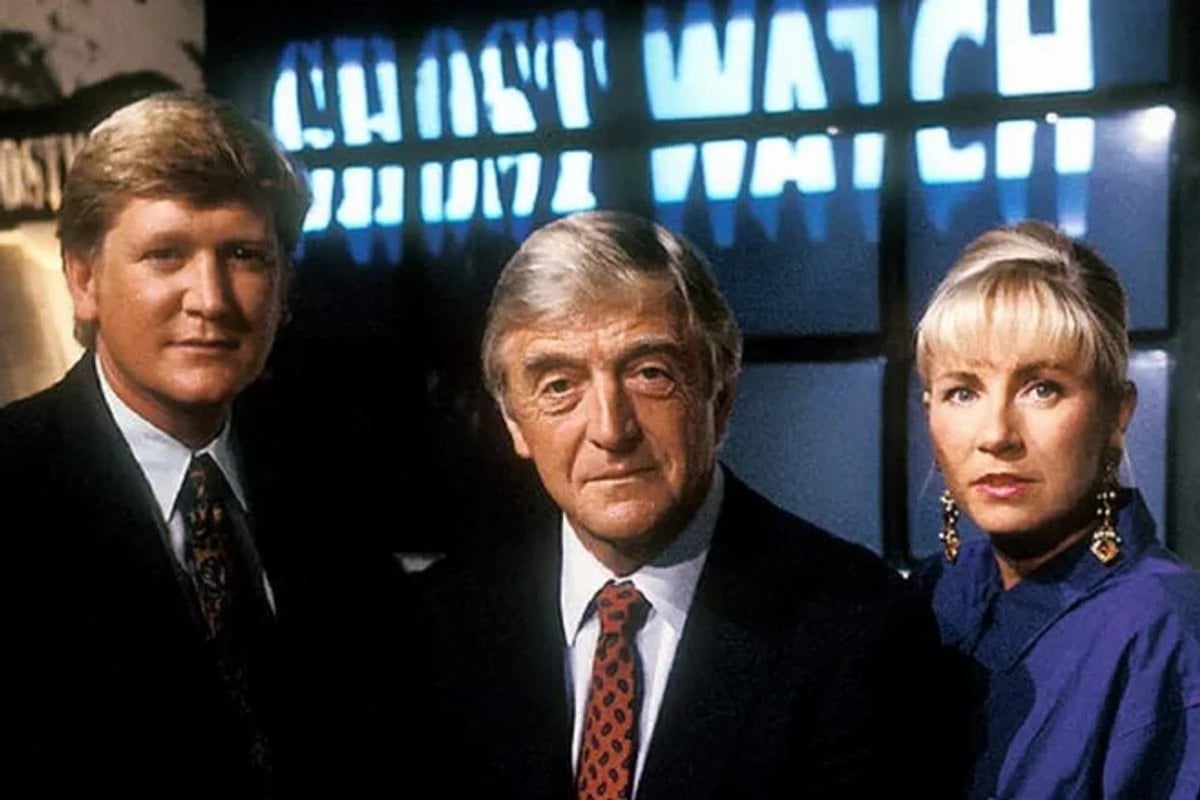 It might be over 30 years ago, but I still remember Halloween in 1992.
I was 13 years old and dressed as a devil in a skater dress and bomber jacket (hello, 90s) and a few of my closest friends came over for some spooky fun.
In an era before social media, we were excited to watch Ghostwatch - a highly anticipated BBC production hosted by respected broadcaster Michael Parkinson with kids' TV favourites Sarah Greene and Mike Smith.
Watch: A 'ghost swing' in Rhode Island gives this family a fright. Post continues below.
Ghostwatch was promoted as a live paranormal investigative show to help find some answers for a UK family's troubles with poltergeist activity.
Parkinson, Smith, and a 'parapsychologist', Dr Lin Pascoe, were in the BBC studios, while Greene was on location with fellow TV presenter Craig Charles at the family's home in Northolt, Greater London.
After playing some Halloween party games with my primary school-aged mates, we got some snacks and settled down with over 11 million other Brits to enjoy some early 90s Saturday night viewing.
Apart from a 'Written By' credit in the opening sequence, Ghostwatch started out as any live show might.