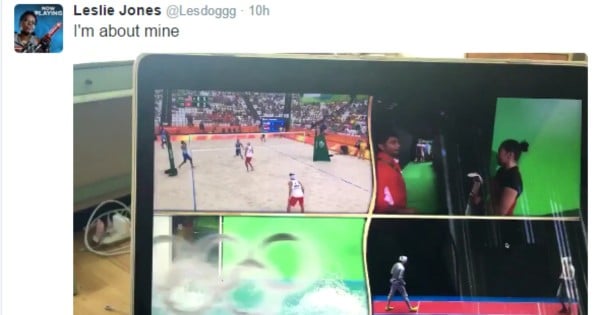 Ghostbusters star Leslie Jones is killing it with her coverage of the Olympic games.
Even if you're not a fan of the games (and yes, I am personally offended by your lack of "oi"), you will be a fan of her side-splitting comedy.
Seriously.
Jones has been tweeting up a storm since the games began with an endless stream of bang-on comments.
The star has even assembled an Olympic bat cave of multi-screens to limit the amount of events she could miss.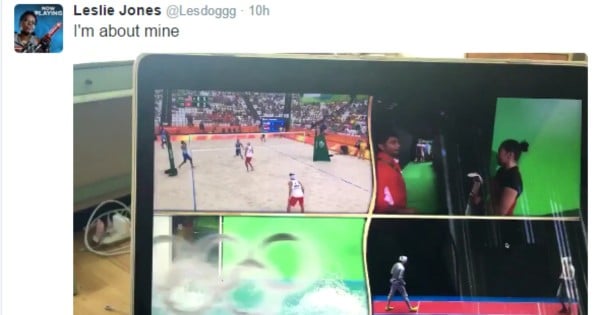 The tweets are gaining huge international followings as she shows a side of the games that viewers relate to on every level.
Leslie Jones' Olympic Tweets.