If you had have stumbled into our home for the Christmas of 2006, you would have left quite quickly.
Actually, you would have run for your life.
The Christmas of 2006 was the year my mother was gifted a slow cooker by my step-dad, Murray.
For most women who have been "gifted" an appliance for their birthday, Mother's Day or on Christmas Day, they will understand the fury that followed.
However, for those who have gotten in the habit of buying a new vacuum cleaner or set of mixing bowls as a gift, and they're a tad confused about what the problem is, let me explain.
Just because the vacuum cleaner is broken and your mother/wife/daughter/sister/other human is the main one who uses it, does not mean they want it as a gift.
Just because any of those said people above have complained that the mixing bowls are old and we need new ones, does not mean they want it as a gift.
And, as Murray found out, just because my mum's friend brought up this "slow cooker thing" in a conversation, did not mean she wanted it as a gift.
"But, you said it would make life easier when you're running late!" Murray cried.
"Not the point," mum retorted, "Making dinner for you is a job. Not a present…I need a drink."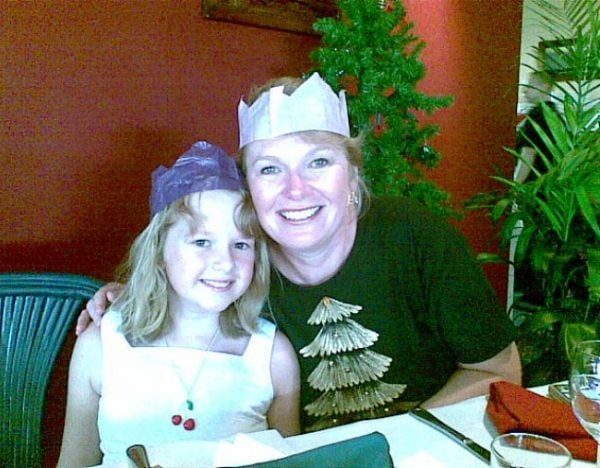 Throwback to 2007 Christmas. My mum, in reading this article, would like to note I always put effort into her gifts. 
You would think that after such a poor Christmas present in '06, Murray may have stepped up the next year. Not the case.
It sounds like a first world, middle-class family problem to get bad gifts. I 100% acknowledge that, and it perplexed me for many years why mum would get so upset about the presents she got.
Not too long ago, I realised it was her love language. She would spend all year noting down even the most off-handed comments about things we like, and then they would turn up under our Christmas tree. Her thought, effort, and love is something I have seen nobody else do.
That's why the hurt was only amplified when people couldn't even try to think of a good gift. The crappy recipe book subscription that my brother bought on Christmas Eve for mum showed how much he cared.
Want to buy some passive agressive Christmas presents? Listen here. (Post continues after audio.)
How was it fair that she would spend hours agonising over gifts, have them wrapped so beautifully, and she ended up with a Millers scarf, the 'BARGAIN' tag still attached?
So. In 2015, my mum brought this farce of present giving to an end.
She was done with her kitchen appliances, she was done with constantly having to fake her glee at a crappy gift, she was done with then having to apologise that she only pretended to like said gift, and she was done with Christmas then descending into a day of passive aggressive comments while eating lunch.