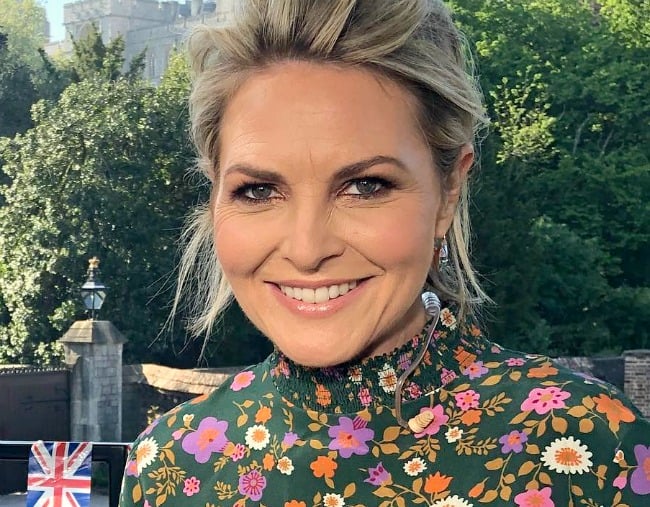 For everything Prince Harry, Meghan Markle and the Royal Wedding, visit our Royal Wedding hub.
When Channel Nine's Georgie Gardner, 47, chose to wear a mid-length, long-sleeved, high-neck floral dress for the network's royal wedding coverage, she was not expecting the opinions it would attract.
The dress by Australian designer Scanlan Theodore and looks a little bit (… exactly) like this: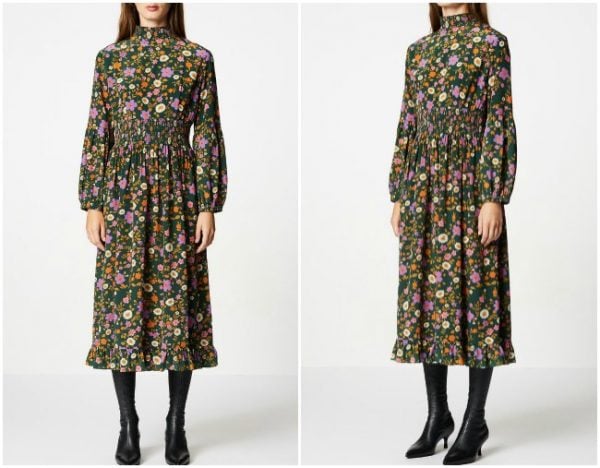 Impressively, on a night where the entire world was focused on what Meghan Markle would be wearing, Gardner's sartorial choices nearly upstaged her.
Some Twitter users joked that she was wearing a curtain from the 70s, others called for her 'stylist' to be sacked, while others expressed their love for her gown, including some familiar names.
"You look beautiful GG. As always. xx," commented her ex-Channel Nine colleague, Lisa Wilkinson.
While The Project host Carrie Bickmore wrote that, "I was watching you thinking I want that dress!"
However, the TODAY host responded to the apparent 'controversy' with her usual tact and grace.
Posting to Instagram, Gardner said that "never in my career have I worn a dress that has attracted more conjecture."
"For the record, thanks Scanlan Theodore I adore it and as you know choose everything I wear," she wrote.
"For those I have offended, I'm sorry it's not to your liking, but at the end of the day it's not my day, the day belongs to the magnificent Meghan."
Ironically the dress is now completely sold out online, proving the age-old adage that not everyone is going to like you.
And that's ok.
For more royal wedding content, the Mamamia Out Loud team have huddled together for a raw, unedited, and slightly inappropriate Royal Wedding debrief. Get it in your ears.