Honestly, it looked pretty fun to be a contestant on this year's The Bachelorette.
Even if you didn't win Georgia's heart, you got to go on some pretty cool dates and spend the rest of your time living it up in a mansion with your mates (who, you know, also just happen to be all pursuing the same woman.)
Sounds like heaven, right?
Georgia Love , on the other hand, had a whole empty mansion to herself. Or so we assumed.
During her No Filter podcast with Mia Freedman, the 28 year old revealed that wasn't exactly the case.
"Interestingly, one of the girls that I lived with – I lived with two girls the whole time I was there for support and to have people with me the whole time," she said.
But before you get excited thinking you can apply to be The Bachelorette and just live it up with your two best friends in a free gigantic house for three months, there is a catch.
Channel Ten and production company Warner Bros actually hired the two woman specifically to keep Love company.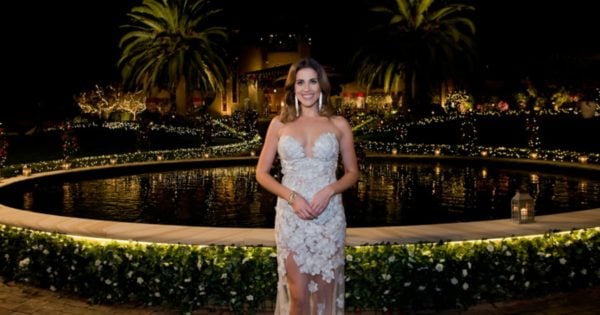 Image: TenPlay
"They weren't [people I knew before the show]. So they were people who work for the show but they were there simply as my people, they weren't producers... they were my paid girlfriends,' she joked.
"But I don't pay them anymore and they are still my friends!"