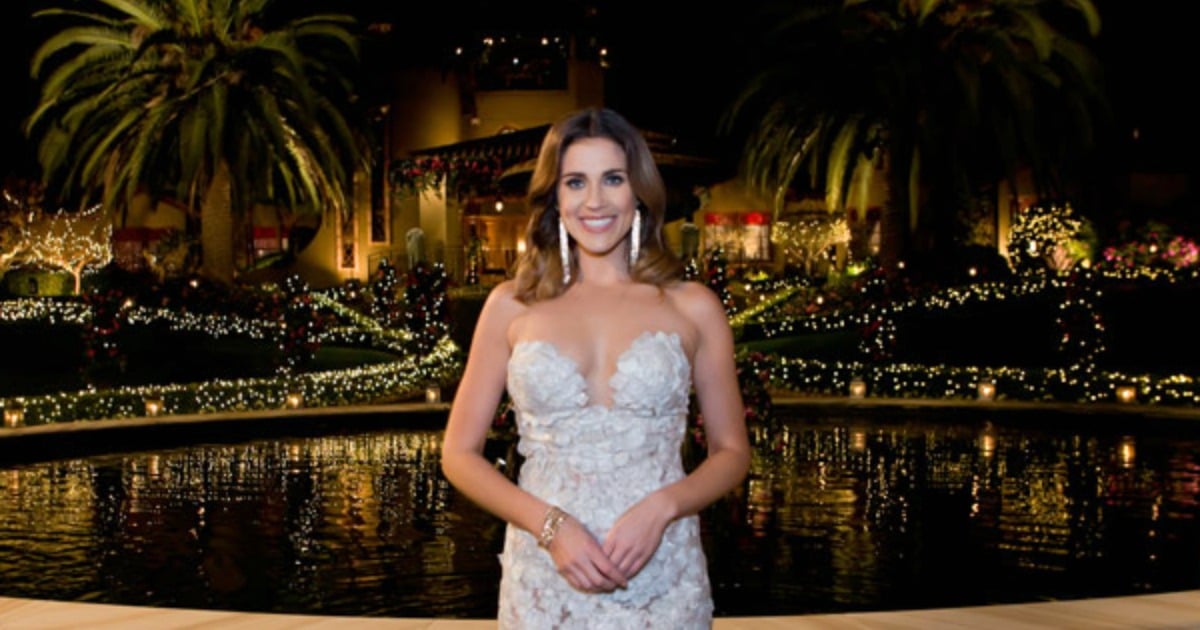 The Bachelorette is only one episode in but we're already hooked. Again.
From 'nervous poos' to donkeys (and more stacks than the Pancake Parlour), there were plenty of standout moments from the last night's show but there's one we still can't stop talking about.
Georgia Love in that dress.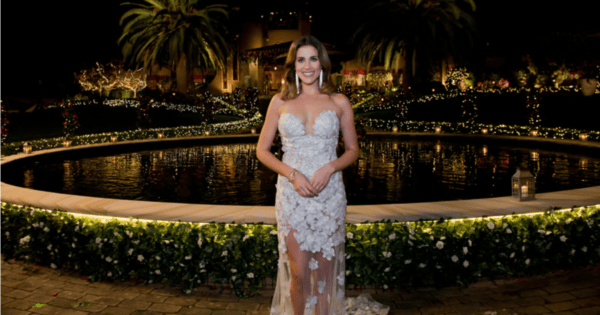 Source: Ten Play.
A handmade, bespoke creation from Australian designer Jason Grech, at first glance it almost appears to be defying gravity with its white petal strapless top.
Magic tape indeed.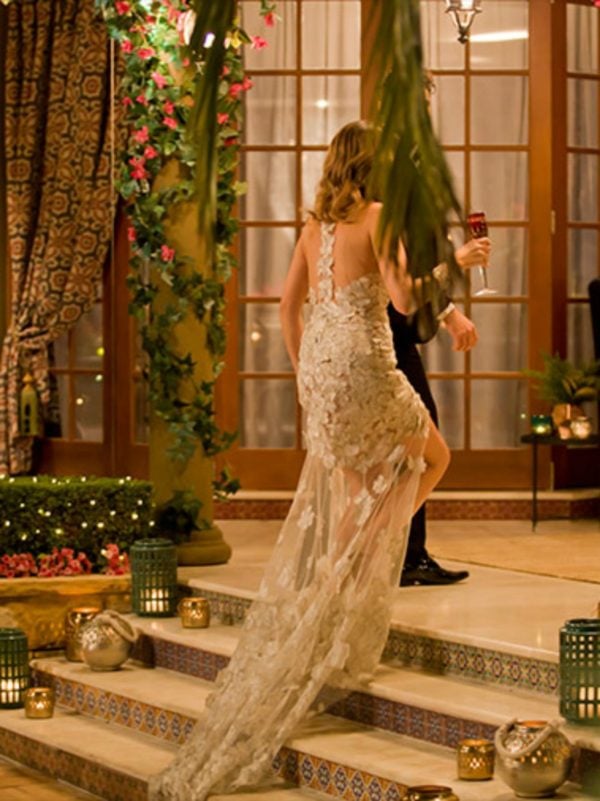 Image: TenPlay.
However a closer inspection reveals a clever sheer sleeveless top that helps keep everything in place.
And that's not even the most impressive part.
According to stylist Anne Stringer, it has 3,000 Swarovski crystals embellished onto it - oh, and all the strategically-placed lace flowers were hand cut. WOW.
With no bodice, it's down to "power mesh" to hold the shape of the dress and ensure nothing pops out or goes astray.
Finished off with a split tulle train, this was one stunning opener.
"We wanted to encapsulate something that was elegant," Stringer
says
.
"And obviously that element of mesh where it's slightly see-through but not too much where you get to see everything - leave something to the imagination."
While it was made especially for Love so is unavailable to purchase, there are some similar designs in Grech's current bridal collection.
The Majesty features the same sheer top with a full, more-opaque tulle skirt.