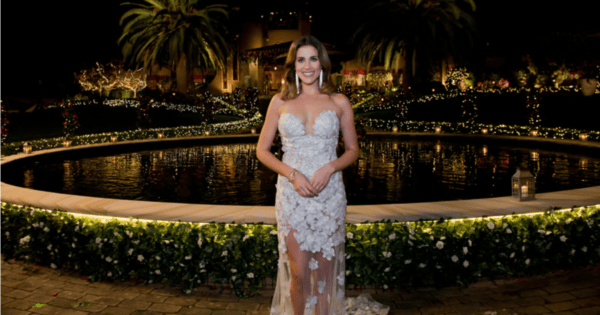 The Bachelorette is only one episode in but we're already hooked. Again.
From 'nervous poos' to donkeys (and more stacks than the Pancake Parlour), there were plenty of standout moments from the last night's show but there's one we still can't stop talking about.
Georgia Love in that dress.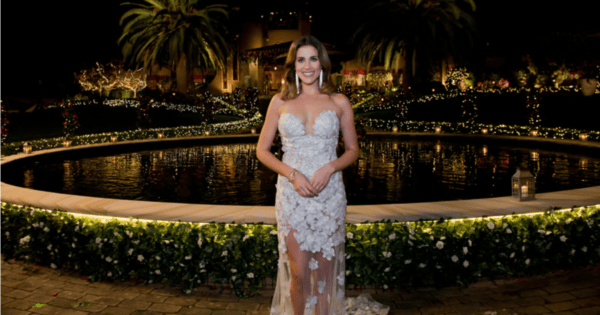 Source: Ten Play.
A handmade, bespoke creation from Australian designer Jason Grech, at first glance it almost appears to be defying gravity with its white petal strapless top.
Magic tape indeed.