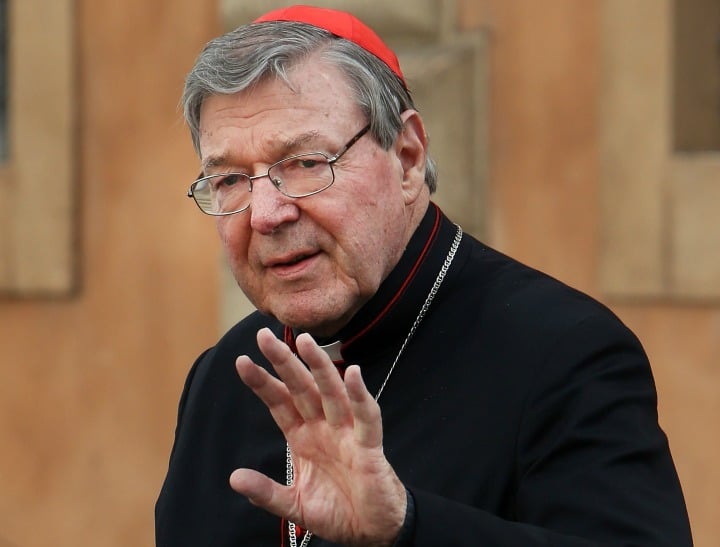 By Michael Bradley.
Two questions arise from the history of child abuse in the church, and the fact that they don't have any good answer is the best explanation for the outpouring of rage. First, how did this happen? Second, why the stony face? Michael Bradley writes.
Watching the movie Spotlight, I was moved like any normal person to tears and anger and disgust.
The movie outlines how reporters at the Boston Globe newspaper uncovered evidence that almost 90 priests in the Catholic Archdiocese of Boston had allegedly molested children over decades (one priest alone had 130 victims), that the Church hierarchy had known about this and that it had done everything in its power to hide the evidence and silence the victims.
The scandal broke in early 2002. In December that year, Boston Archbishop Bernard Law finally resigned in the face of overwhelming evidence that he had actively covered up the evidence of abuse by priests under his control. In 2004, he was appointed by Pope John Paul II as Archpriest of the Basilica di Santa Maria Maggiore in Rome.
You can watch the trailer for Spotlight below. Post continues after video.
It occurred to me that Vatican City must have by far the highest concentration of paedophiles and their protectors in the world, and I'm not even joking. We're way outside the bounds of irony here. We're in the bounds of a global institution whose mission is the work of Christian faith and charity but which has its own bank and is richer than, well, God.
That's not strictly relevant, of course, other than that it adds a bit more context to the gobsmacking absence of morality which allowed the Church to not just tolerate endemic sexual abuse by its own ministers, but enable its perpetuation for decades by hiding it – while also doing everything it could to avoid paying the damage bill.
We need to keep the depth of this in mind when assessing the current storm breaking over the head of our own Cardinal, George Pell.
The Royal Commission into Institutional Responses to Child Sexual Abuse has ruled that Pell be relieved from having to fly home from the Vatican to personally give evidence, on medical grounds. He will be allowed the much less stressful experience of appearing by video link, thereby avoiding being in the same room as some very angry victims and families who have indicated that they'd really like him to look them in the eye.