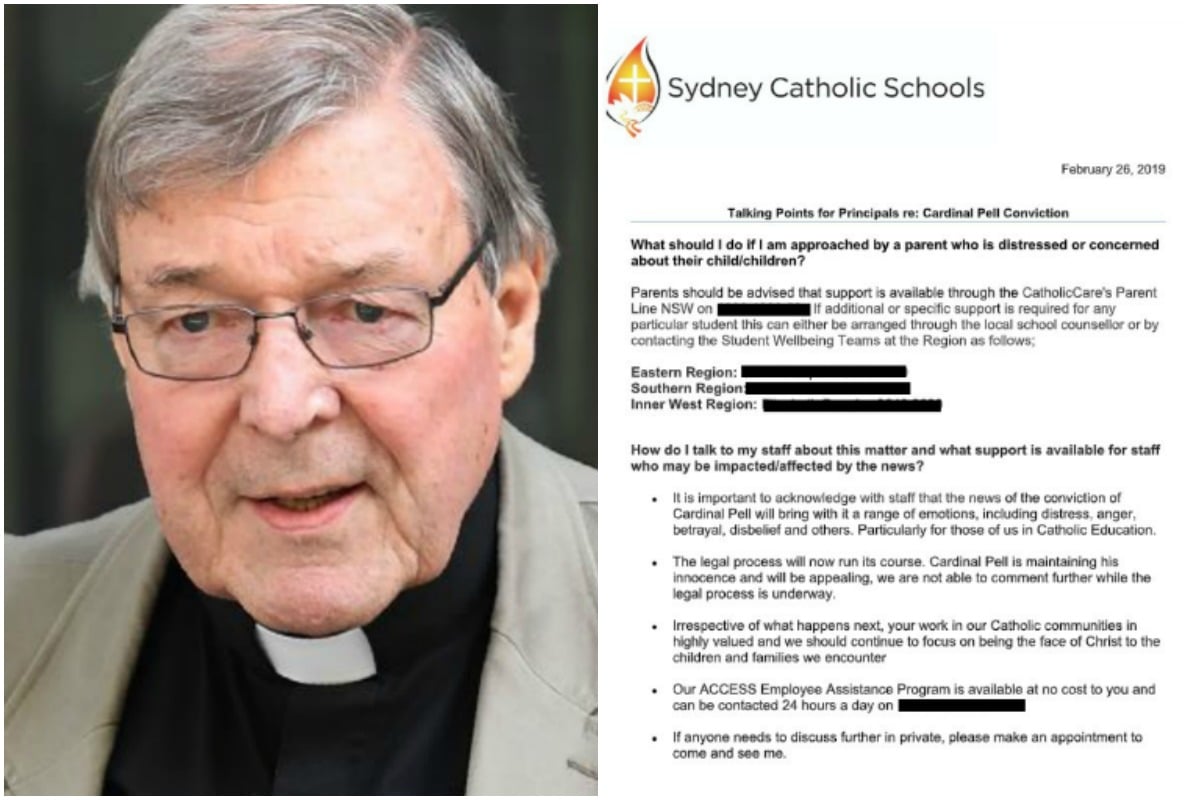 Cardinal George Pell has been convicted of child sex offences. So how are Catholic schools dealing with it?
Dr Daniel White, executive director of Sydney Catholic Schools, has written a letter to school staff, saying that that news of the verdict will bring "a range of emotions".
He says while the legal process is running its course, staff should be "sustained by our faith in our mission".
"Finally, we should never forget that in any matter of this nature, our concern and prayers are with victims and their families," he adds.
LISTEN: We chat to Lucie Morris-Marr, the journalist who broke the story in 2016 and has been following the case ever since.
Principals have also been provided with "talking points". They're told that if they're approached by parents who are "distressed or concerned" about their child, they should put them on to a counsellor.
As for talking to staff, again, there's an emphasis on the legal process running its course.
"Cardinal Pell is maintaining his innocence and will be appealing," the letter reads. "We are not able to comment further while the legal process is underway.
"Irrespective of what happens next, your work in our Catholic communities in highly valued and we should continue to focus on being the face of Christ to the children and families we encounter."
But is that enough? The "wait and see" approach, holding on to see if Pell's conviction will be overturned? Apart from that, just continuing as before.