MasterChef Australia judge George Calombaris has apologised to staff of his Melbourne restaurants after they were underpaid almost $2.6 million.
In a statement issued Monday, MAdE Establishment, the company founded by the high-profile chef, conceded that 162 of its 430 staff had been underpaid an average of $16,000 each.
The business has since acted to pay the $2.6 million owed to affected staff.
The bungle, which stretched back to 2011, also saw nearly half of the employees overpaid their base salary.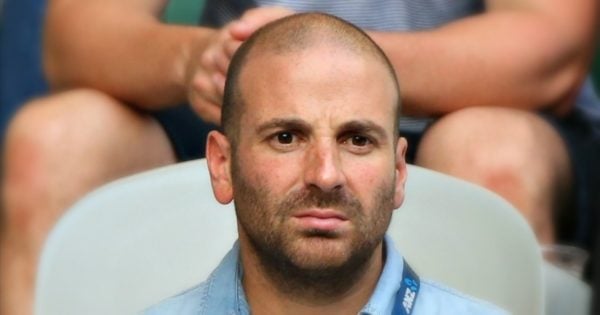 Calombaris said he has been left "devastated" by the error.
"Our amazing team members are the key to our success. I am so sorry we have messed up and let you down on a fundamental issue, which is to ensure our people are paid their full entitlements," the 38-year-old said.
"I am devastated by what has happened, and we have been working extremely hard to fix this. I want to be clear that getting it right means ensuring that every single one of our team members is paid what they are entitled to under the industry award, and that any outstanding money owed to staff is rectified as our highest priority."
Jules Allen left her kids to do Masterchef in 2013.

In its statement, MAdE Establishment attributed the error to a "historically poor" payroll process that resulted in discrepancies determining how employees were classified and how overtime was calculated.
Calombaris, who is also the Group Director of the company, said it had been alerted to a payroll issue by the Fair Work Obudsman in 2015, but "regrettably" failed to act sooner.
Staff at The Press Club, Gazi and Hellenic Republic restaurants have been impacted, but not those at Jimmy Grants souvlaki bars.
MAdE Establishment CEO Troy McDonagh said he was committed to fixing the issue immediately.
"Today we advised the Fair Work Ombudsman of the issue, our intention to pay our affected team members today, and that we will work collaboratively with FWO through this process," McDonagh said.
MAdE Establishment also claims to have begun the process of repaying former staff.