They're the celebrity twins the whole world has been waiting for (well, besides Beyoncé…) and now they are finally here.
Yep, Amal and George Clooney have welcomed their twin babies into the world.
The couple, who were married in 2014, welcomed a baby boy and girl into their lives on Tuesday morning, US time.
And, surprisingly, they have given them two very 'normal' names: Ella and Alexander.
"This morning Amal and George welcomed Ella and Alexander Clooney into their lives," new father-of-two George told PEOPLE Magazine in a statement.
"Ella, Alexander and Amal are all healthy, happy and doing fine. George is sedated and should recover in a few days."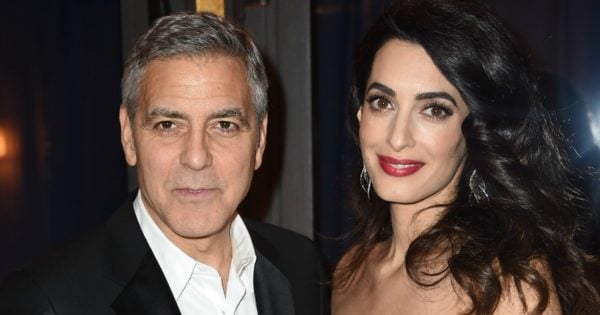 Another source close to the family - which literally just doubled in size - said the pair are "very, very happy".
"George is going to be a great father of twins," they said.
The actor hinted last week that the arrival of the babies was imminent, pulling out of the Aurora Prize event that he co-founded.
"If I came and my wife had twins while I was away I could never come home," he told the crowd via video link.