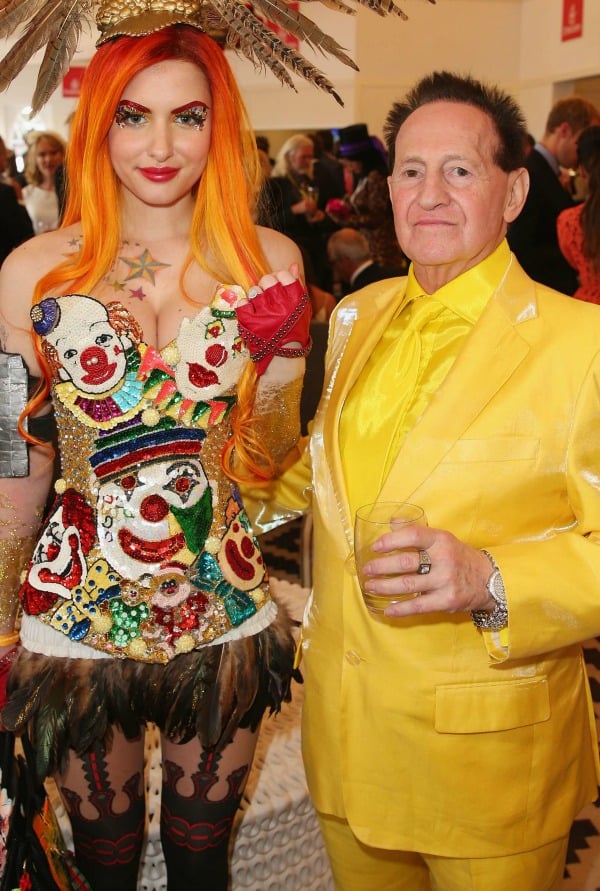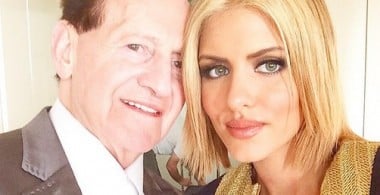 By KATE LEAVER
You may have seen this couple around lately.
Who are they? And why, oh God why, have we made them famous?
Geoffrey Edelsten is an apparently bankrupt, charmless 71-year-old man who once thought it was a good idea to run 24-hour medical centres with chandeliers and mink-covered examination tables. When he was de-registered as a doctor, he bought a football team, started a company, made millions in the '90s, and finally declared bankruptcy in the US this year.
Gabi Grecko is a buxom 25-year-old woman with no discernible talent other than posing provocatively in leather corsets and "DJ-ing". She lists her vocation as model/fashion designer.
Last week, moments before this photograph was taken, Edelsten got down on one knee and proposed (for the second time? The third?) to Grecko. She accepted. For reasons unbeknown to me, the nation cared.