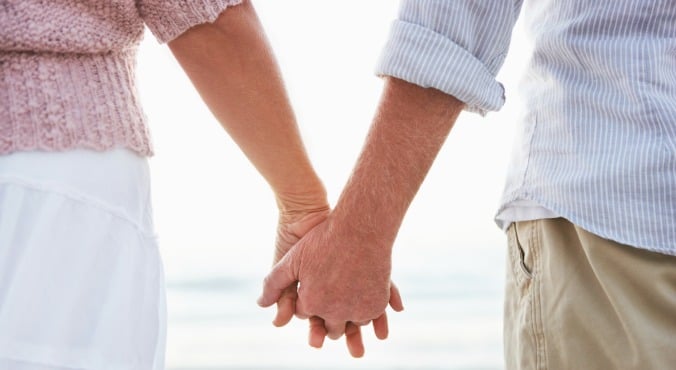 Image: iStock.
Most couples have hurdles to overcome but Melissa and Brian's have experienced more than most – the pair are half-siblings who met in their 40s and quickly fell in love.
In an interview with Good Housekeeping, the US couple (who's names have been changed) spoke about their undeniable connection and the everyday challenges they experience with their relationship.
It all started when only-child Melissa received a Facebook friendship request from someone who claimed to be the stepson of her biological father, who had recently passed away. After meeting in person, she learnt that not only was her mother's husband not her father as she'd been brought up to believe, but that she also had several half siblings.
After connecting with one of her half-brothers Brian on Facebook, the pair were soon exchanging hundreds of messages which led to a phone call and the start of a deep connection.
That night, both recall looking at Facebook photos of each other and having confused feelings about each other.
"I was confused. I was attracted to him. Then in bed, I started having actual sexual fantasies. I thought, 'There is something wrong with me. Something isn't right,'" said Melissa.
For Brian, it was even more conflicting: "I was mourning my father, and seeing her was like new life, like I'm so blessed to have a sister… [but the photos of her] made me feel very turned on … I thought, 'I must be a sick and terrible human being'. (Watch relationship expert Dr Nikki Goldstein answer the most common questions she gets asked about relationships. Post continues after video.)
Two days later when they met in person for the first time, the connection was "electric".
"It was love at first sight, absolutely the craziest thing I have ever experienced. The sexual force was like I was levitating off the earth. Your body instantly craves the other person," Melissa told the magazine.
After a drink in a bar and sharing their history and secrets, the pair found themselves in the car "tearing each other's clothes off like teenagers", unable to keep their hands off each other.
"It was primal, but we were also scared, like 'What is wrong with us?," said Melissa. (Post continues after gallery.)
Celebrity relationship advice.
Still together after 10 months, Brian left his wife two weeks after their first meeting while Melissa remains living with her two teenage daughters and "open-minded" husband who allows her to be in multiple relationships. She refuses to divorce her husband as she wants to keep her daughters' childhood as stable and consistent as possible.