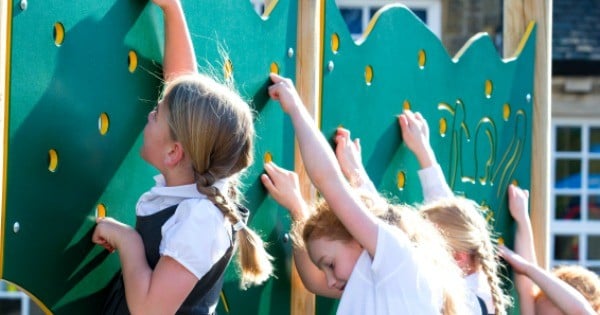 When I was ten years old, my primary school did "underwear checks" on the girls. You lined up and hitched up a corner of your dress discreetly in front of a female teacher. Your knickers, you see, were expected to be the official school colour. It was the school's way of helping to deter the boys from looking up our dresses, I suppose. Nothing to see here, boys! Just regulation navy undies!
Does it sound weird? It was.
But as girls our dignity was paramount and well, let's face it, wearing a dress came with issues. Back then I cautiously climbed open staircases where boys lingered underneath. And every little lunch and big lunch our games were just naturally tempered by the unspoken rule that at all times we must be careful to keep our dresses down. Looking back it was the first time I got the message that how I looked as a girl – what I wore – was prioritised over what I could do.
That was in the early 80s.
Some schools have gone so far as to request that girls lengthen their skirts to avoid attention. Post continues after video.
Over 30 years later and it's disheartening to see that in some schools little has changed.
The underwear checks may be history but it's shocking to me that some schools continue to insist on forcing girls – not boys, just girls – to wear clothing designed to impede their movement and relegate them to a duller, more passive playground experience. All based on what? The outdated, inherently sexist notion that girls belong in dresses.