Attention: This post contains spoilers for pretty much every season of Game of Thrones. If you're not caught up, go binge-watch first and come back.
Seven seasons down, fans of Game of Thrones know that you should never get too attached to any given character.
Even if that character seems essential to the storyline (RIP Ned Stark, Olenna Tyrell, Viserion and 1374 others).
But if there was one death that broke our hearts more than any others, it was that of Shireen Baratheon, the innocent daughter of Stannis Baratheon, who was sacrificed to the Lord of Light by Melisandre in season five.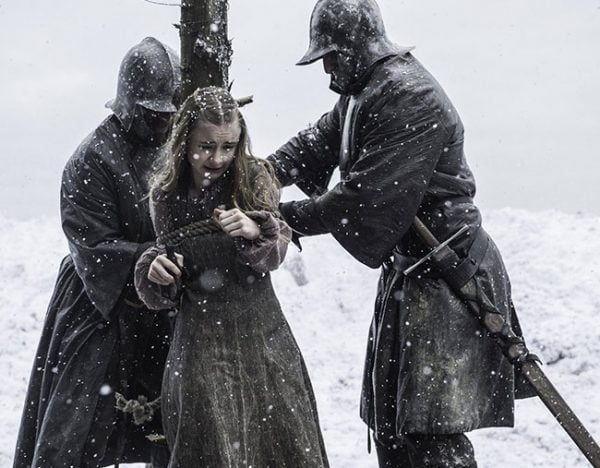 But before she was tragically taken from fans too soon, her relationship with Ser Davos Seaworth offered up plenty of adorable and heartwarming moments in the show - a welcome change of pace from the death and destruction going on in the show.
After the big reveal about Jon Snow's real name in the season seven finale, eagle-eyed fans have spotted Shireen hinted at Jon's parentage, and Davos' eventual loyalty to the King in The North, when she was first teaching him to read.
By reading him a book about Aegon the Conquerer, Shireen inadvertently taught Ser Davos the name of the rightful heir to the Iron Throne.