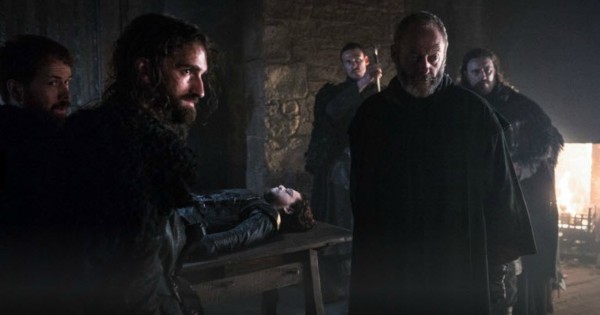 It's Game of Thrones history, my fellow GoT nerds.
Season six is the first season which doesn't have a book to follow along. So, if you are a GoT TV only fan, then you no longer need to live in fear that your fellow fans, the "I've read all the GoT books" nerds, will spoil an unexpected death.
Everyone is in the same boat. Nobody knows who dies or who lives. Well, except the producers and maybe the cast and crew.
Before I proceed to recap the first episode, if you haven't watched the show and intend to watch it, stop reading. I'm serious. Don't keep reading and then complain that there are spoilers. Especially that final scene.
Only one thing is certain… everyone is hoping Jon Snow somehow didn't die from multiple stab wounds. Dear producers and George RR Martin, you can kill all the characters… but please don't kill the hot one.
The credits open. The second name that comes up in the list of actors…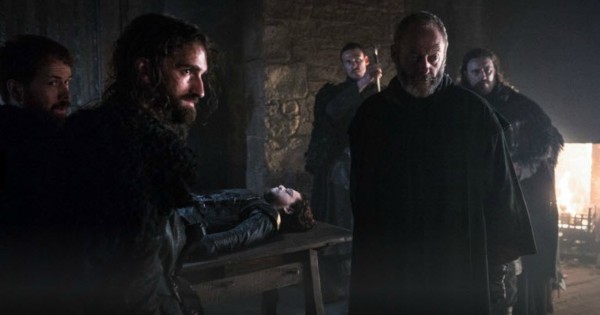 The credits open. The second name that comes up in the list of actors… (Image: HBO)
JON SNOW LIVES. He must right? He can't be dead but the actor still be in the show. He must have survived. The hot one CANNOT die.
All our hope is squashed within the first five minutes. As Davos Seaworth and Snow's friends discover him lying in his pool of blood, they take him to the room. Maybe he's still breathing?
Nope, his friends close his eyes and Alliser Thorne justifies why he and everyone else killed Jon. Something about the wildlings and pillaging, but really, Thorne just added himself to the most hated list.
The Red Woman steps into the room where Snow lies. USE YOUR MAGIC LADY. Nope. Instead she pities herself for (she thinks) wrongly foreseeing Snow fighting in Winterfell. Well, if you use your little red power, then that could still happen.