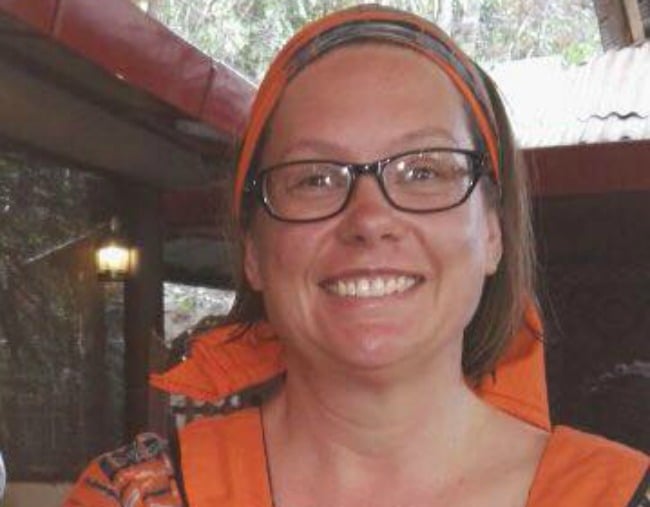 It takes a strong woman to relocate to the other side of the world with a young family. That was Gabrielle Maina.
Maina grew up in Armidale in northern NSW. She studied at the University of New England. Her lecturer, Anna Cavallaro, who became her friend, says she was "one of those people that you can't forget".
"She liked people and having people around her," Cavallaro told Fairfax Media. "She really was a lovely person."
Maina was deeply religious.  While studying at university, she met Kenyan-born Cyrus Maina through her church group. They married in 2001. Seven years ago, Maina gave birth to their first child, a boy, followed by another boy two years later.
Maina taught subjects including English, Italian and drama at public schools in Sydney. She spent five years at Sarah Redfern High School in Minto. She earned a reputation for being "passionate and highly dedicated", according to the NSW Minister for Education, Rob Stokes.
In 2015, the Mainas moved to Kenya. Maina's friend, Carolina Gonzalez-Escaida told the Daily Telegraph that the move was for family reasons.
"She wanted her children to grow up with aunties, uncles, cousins, in a family-oriented environment."
In Nairobi, the Mainas made their new home in the quiet, affluent neighbourhood of Karen, where a lot of expats live.
With Maina's teaching experience, it didn't take her long to find work at a private school, Hillcrest Preparatory School. When the principal left, she was offered the position.
Another of Maina's friends, Simon Vandore, says she was at ease in Kenya.
"She would commute alone by car across Nairobi and shop at frenetic markets in outer suburban Kiambu," Vandore wrote for SBS.