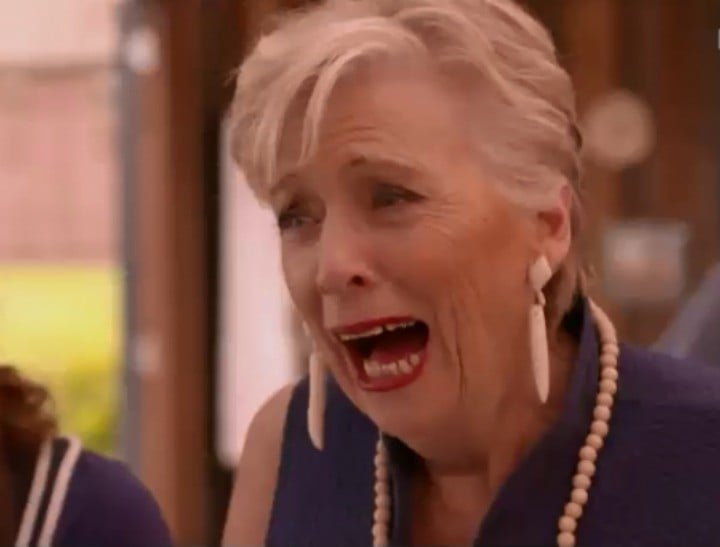 Missed the last episode? Read the recap here. 
Close the lounge room door. Have tissues ready to mop up the wet corners of your mouth. You're about to see images that will test the strongest of no-dessert willpower.
It's the chocolate episode of The Great Australian Bake Off.
And tonight, three things happen.
They make brownies.
Things get really silly.
We are subject to some of the greatest images to ever hit your eyeballs:
At this point, I sorely wish my TV was larger.  Foxtel, if you're reading these recaps I hope you are keeping a list of my suggestions which so far are:
Get a smellogram or at least a scratch and sniff TV in development.
Trigger warnings for anyone on the 'I Quit Sugar' diet and;
Chocolate episodes to be played at imax so we can bathe in the vision of chocolate raining down.
Thank you.
SIGNATURE BAKE.
It's brownies. This is the easiest bake in bake off history. Have you ever eaten a bad brownie? Such a thing does not exist. Our judges Maggie Beer and Matt Moran (beermat for short) have asked for gooey, rich fudgey, not-too-cakey cakey brownies made with chocolate, chocolate and more chocolate.
(DROOL).
James is making a chocolate Miso brownie.  Sian is making an Italian ricotta brownie, the rest of the recipes just seem to be variations of 'a shit-ton of chocolate', but then Jasmin the Britt actually describes hers as, "chocolate on chocolate on chocolate". At which point, I think it dawns on Maggie that she is going to have to eat eight of the richest brownies the world has ever seen.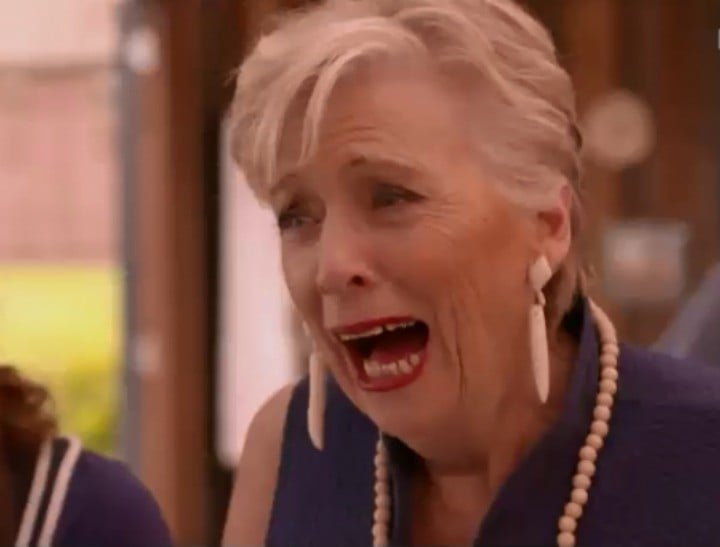 AS IF THIS EPISODE COULDN'T GET BETTER, the judges stroll over to judge chilled out Brendan's bake. And as he stands there, levelling them with his cool gaze, Matt Moran asks him if he did ok. And he pulls out this one: