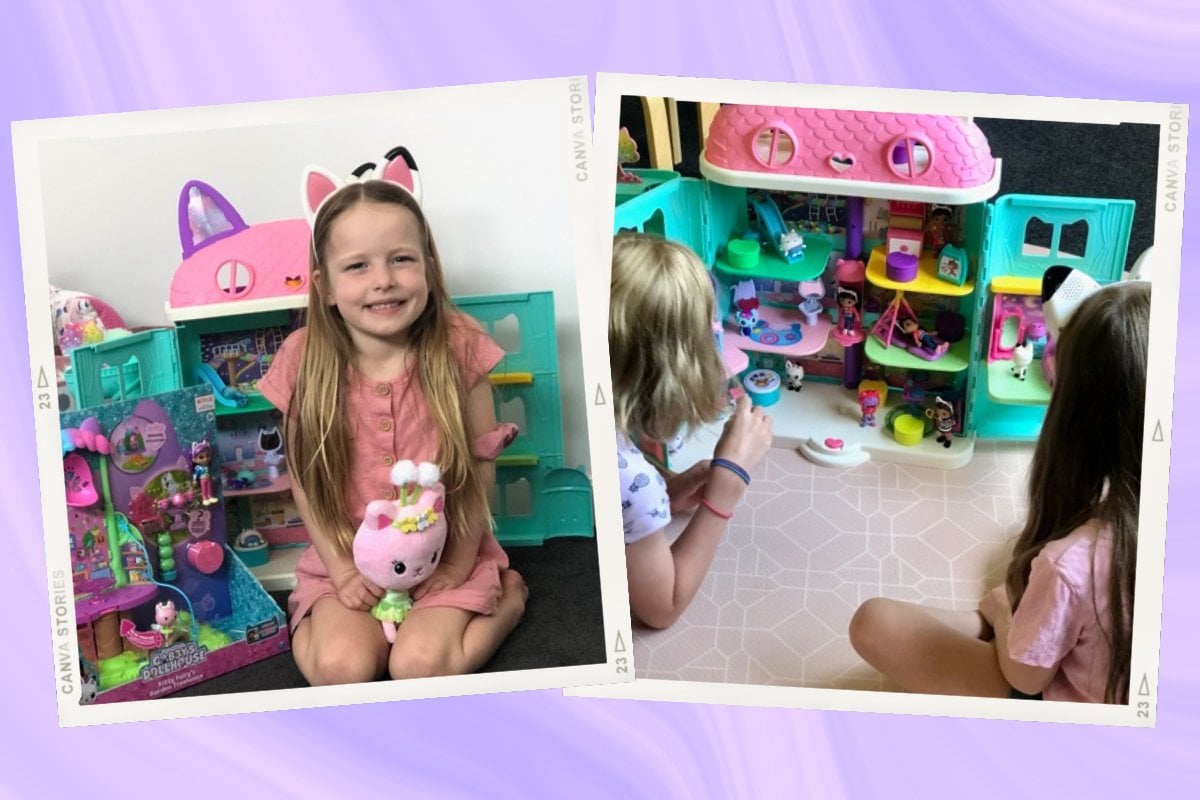 "It's time to get tiny," has quickly become my 5-year-old's favourite catchphrase, thanks to her current obsession with Gabby's Dollhouse. She can't get enough of Gabby's joyous adventures inside the playhouse in her bedroom. And who could blame her? Gabby has A LOT of fun!
In case you're unfamiliar, here's the rundown: Gabby's Dollhouse is a preschool series from Netflix which follows the adventures of an imaginative girl who transforms into an animated version of herself to hang out with the kitty friends that live inside her dollhouse. 
The show launched on Netflix in 2021, and for a child with a soft spot for felines, it was love at first sight. With Season 4 having just dropped, the Gabby's Dollhouse love is well and truly here to stay.
So when my daughter heard that Gabby's highly anticipated toy range (finally) launched in Australia, she nearly lost her mind — while she may only be a tiny human, she's got some seriously strong vocal cords.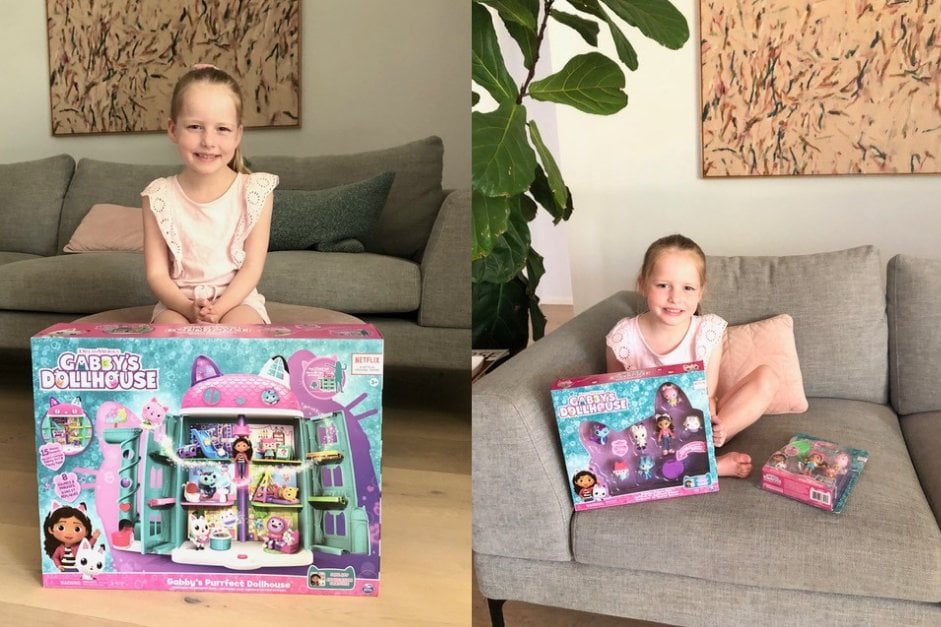 Image: Supplied. 
Mind. Officially. Blown.
She couldn't wait to get her tiny hands on Gabby's Purrfect Dollhouse. And in the words of my daughter, it's absolutely "purrrr-fect". And here's why:
With its cat-inspired shape and colourful details, it looks just like the one from the show. And at over 60cm tall, it's the ultimate setting for her pretend play adventures!