According to the World Economic Forum, it will be 118 years before women have the same career prospects as men.
Even as female leaders steer multinationals and major economies, the reality is that the working world still excludes, underpays and overlooks half of its available talent.
So what are the five ways the future of work could change for women?
1. Women in senior roles
Recent figures from the Australian Government reveal the reality of gender disparity in our workplaces — just 16 per cent of CEOs are female and 28 per cent of key management positions are held by women.
Dr Melissa Wheeler, Research Fellow in Management and Marketing at the University of Melbourne's Faculty of Business and Economics, says the lack of senior women isn't because the women don't exist to fill the positions.
"It's not that women don't want to pursue leadership; the problem is the backlash that women experience when they assert this desire," she says.
Dr Wheeler says much of the problem lies in the hiring process.
"Research shows that we have an unconscious bias, which can lead you to choose a man over a woman for a role — even when you are faced with almost identical candidates," she says.
But this is being addressed both here and overseas.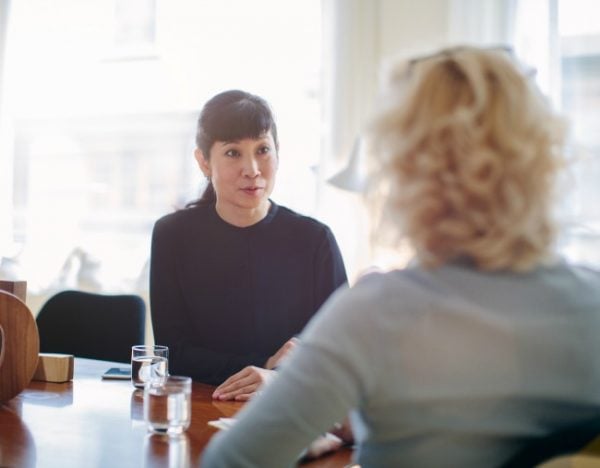 An unconsious bias still exists against women at work.
The UK Prime Minister's Office launched an initiative in 2015 to reduce bias through "name-blind" recruitment. And in Australia, the Victorian Government is piloting a similar initiative, Recruit Smarter. Dr Wheeler, who is part of the initiative through her work with the Centre for Ethical Leadership, says the pilot program aims to provide evidence-based changes in the workplace.
"We are trialling a range of interventions during the hiring process, such as de-gendering job ads, and blind recruitment, or de-identifying applications using real job seekers and selection panels," Dr Wheeler says.
"But evaluating their effectiveness is key. We want to ensure we bring tried and tested approaches into the workplace."
Professor Mark Wooden, Professorial Research Fellow and Director of the Household and Income Labour Dynamics in Australia (HILDA) Survey at the Melbourne Institute, says a large part of the problem comes from the different rates of promotion between men and women.
And this, he says, has a lot to do with Australia's "long work hours culture".
"This culture is effectively driving a wedge between men and women in the workplace," says Professor Wooden.
Around 22 per cent of employed men report usual weekly work hours of 50 or more, compared with just eight per cent of women.
The Australian Bureau of Statistics finds that full-time working women spend 25 hours a week on domestic activities and childcare, compared with just 15 hours a week for full-time working men.