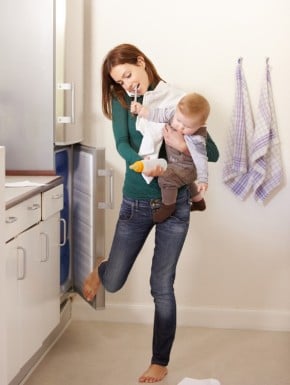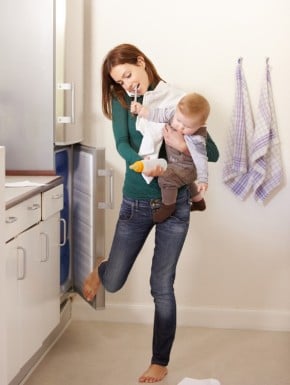 By: Casey Mullins for YourTango.com
I will never be the woman who asks you about children. I will never ask you if you want them. I will never ask you if you're trying to have them. I will never tell you that you should have them, and I promise I will never, ever tell you how many rich and beautiful blessings you are missing out on by not having children. Because have you met a child? They're giant sticky time-sucks. I love my two little girls a whole lot, but there is a reason I only had two. And there IS a reason they are almost seven years apart.
I do not have a child-loving personality. Growing up I hated babysitting the two times I ever tried it, and I have actively avoided other peoples' kids ever since. I grew up in a home where children were not to be out in public unless they were on their very best behaviour, so, needless to say, my sister and I were raised to handle adult situations, conversations, and sheer boredom without bothering my mum or anyone else.
When I found out I was pregnant, I decided—above all else—that it was my responsibility not to send an arsehole out into the world, and I've tried to parent in a way that will prevent such a thing from happening. I'm not perfect, but I can promise you I will never bring a toddler to an rated-R movie. And if she does happen to throw a fork at the back of your head in a restaurant? I will buy your meal and march that child right out to the car after they apologise. (But then again, if I knew I had a fork thrower on my hands, I wouldn't take them out in public in the first place. You're welcome.)