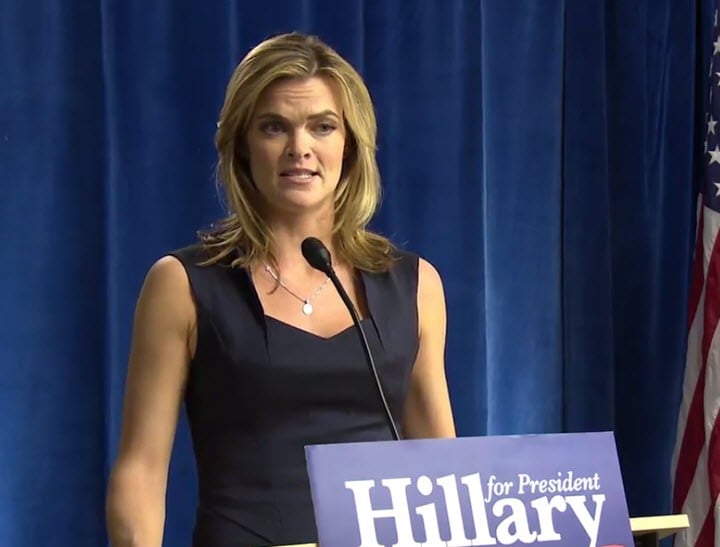 Is this is sign of what's to come for Hillary?
Hillary Clinton's candidacy for President of the United States has elicited a range of responses, but this is just the beginning of some, let's face it, pretty sexist media coverage she's going to face over the next 19 months.
Funny or Die has really hit the nail on the head with its video of actress Missi Pyle playing Clinton's media secretary announcing her boss's candidacy during a media conference filled almost entirely by journalists of the oblivious frat-brah persuasion.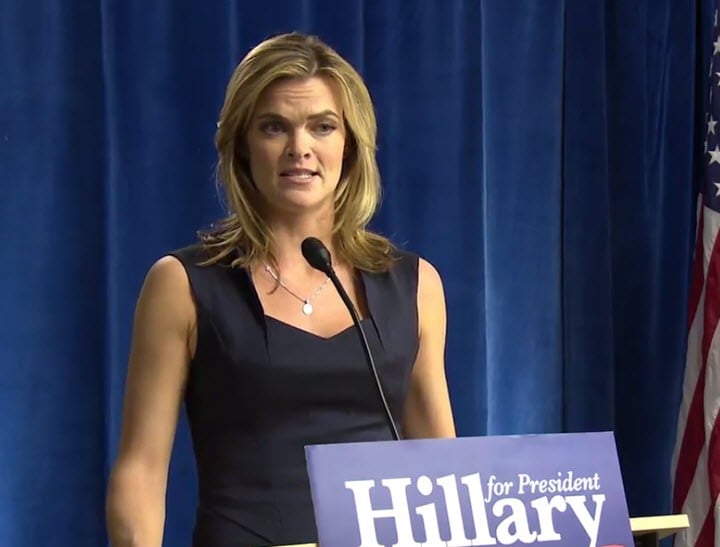 Our favourite question: "Won't it appear weak if the president is prancing around cleaning tables and washing dishes in her apron after state dinners?"