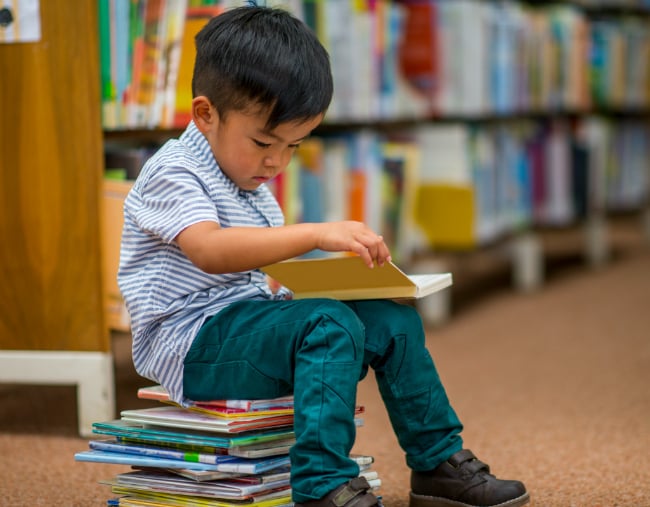 A kid's savage response to a homework question has gone viral after his mum posted the response to her Twitter page.
Laura's child was asked "would you recommend this book to a friend and why?". The six-year old answered, "no, it is my favourite and I don't want anyone else to have it".
A tiny piece of writing, all about the love of books and reading …from my son's homework when he was six. #NationalWritingDay pic.twitter.com/ppYQZoSjoN

— Laura (@Mum_Reader) June 27, 2018
The tweet, posted to social media on Wednesday, has been retweeted nearly 6,000 times, including by acclaimed author J.K. Rowling, and liked 33,000 times – because let's be real, we can all relate to this.
Whilst adults are perhaps a little more accustomed to concealing their selfish desires, kids can of course be a little more brutal, and who can blame them.
So, what is the book that stole this kid's heart? After lots of parents asked, the mum said it was There's a Dragon at my School by Phillip Hawthorn and Jenny Tyler.
They'd been asked to review their favourite book "from when they were little" (I guess that's a relative term when you're only 6 yourself ????) pic.twitter.com/7UlHJBp4Ot

— Laura (@Mum_Reader) June 27, 2018