Mamamia is supporting women who are running their own race with #ladystartup . Meet the faces behind the businesses we're celebrating…
For, Rachel Burke, it all started with her blog 'i make. you wear it.' She used this platform to create dresses for her friends, and sold them to raise money for charity.
After doing this for some time, she launched her own label that eventually led to working as a commercial designer for a boutique, and later, a national retailer.
While she loved working for someone else, Rachel learnt so much in the process and has always found that nothing compares to the satisfaction she gets from hand-making her own work and calling the shots.
Read her interview with Mamamia.
What is i make. you wear it.?
It's a blog. But a little bit more too.
Right now, my business revolves around making custom tinsel jackets for people, hosting craft workshops around the country, writing books (just finishing off my second one with Hardie Grant) and freelance blogging and styling.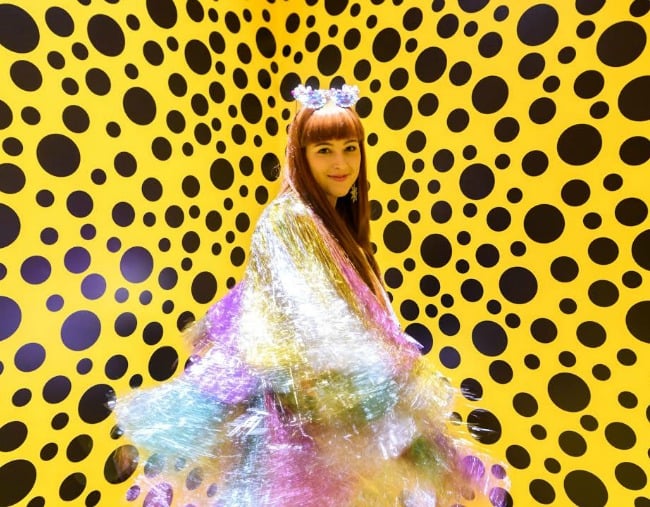 Rachel Burke. Image: supplied.
What were you doing before you went into business for yourself?
At the very beginning I was studying musical theatre at the Victorian College of the Arts. I honestly never saw myself as a designer. I was SO set on being a performer. But after I left, I discovered my love for making clothes and began the journey to where I am now.
What made you want to start your own business?
I wanted to create my own opportunities and have the ability to share my point of view with people. I also didn't want anyone else to be able to call the creative shots.
How did you come up with the name?
The idea for my blog name came about because I literally wanted to 'make' and have my friends 'wear' what I made. Hence, 'i make. you wear it.' My Instagram name, @imakestagram was a similar train of thought.
Describe the staff/ownership structure of i make. you wear it.
I currently just work on my own.
Did you require investment to start your business? 
I didn't require investment. I have always just tried to put the money I make from work back into my business, and I have found that has really encouraged growth. Working full-time while starting my business also helped me get off the ground because it meant I had financial stability.
What's the single best piece of advice you got?
Think about the finer details! Know your brand and make sure that everything, down to the little things like tone in emails, postage bags and email signatures, is representative of who you are and who you want to be as a business.
What's the one bit of advice you would give yourself if you were starting again?
Back yourself.
At Mamamia we have an expression "flearning" - failing and learning. What have been your biggest flearnings since you have started your business?
Oh my goodness, I have done SO MUCH flearning. The biggest flearning for me came early on in my career working as a designer.
When I first started working at a Brisbane boutique, the owner offered to go into a partnership with me and wanted to invest in the label I had created. I was so awestruck at the time and very naive, and agreed to the very small percentages they offered me to take over my label. I trusted that the corresponding legal documentation would arrive soon after.
Needless to say, none of the documentation ever arrived and I never received a percentage of the label. After working on the brand for a year I ended up just walking away from it. At the time, it felt like a huge failure. But as tough as it was I learnt so much, including:
Treat your ideas like precious gems.
Get agreements in writing and lay out terms straight away.
Collaborate don't capitulate.
Don't just surrender to what people want because you admire them or are afraid of how they might react. Instead, back your own ideas and voice them!
Scroll through to see some of our favourite fun designs by Rachel. Images via Facebook. (Post continues after gallery.)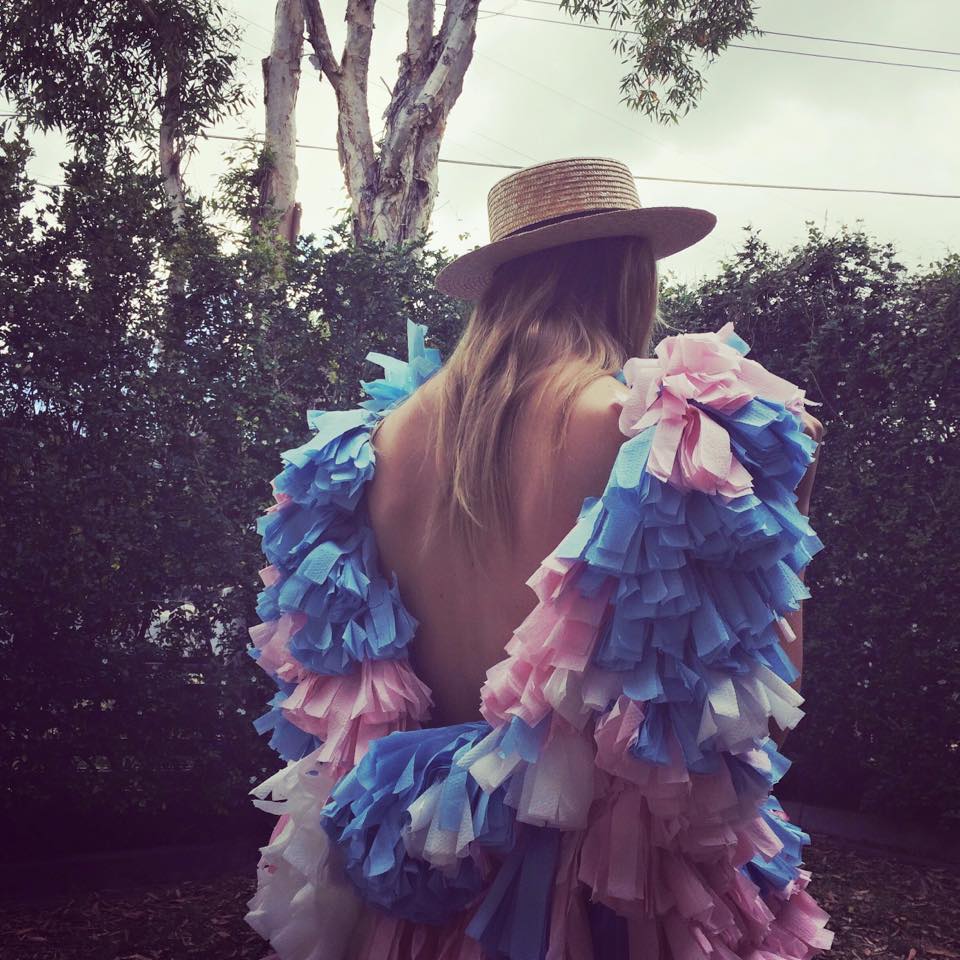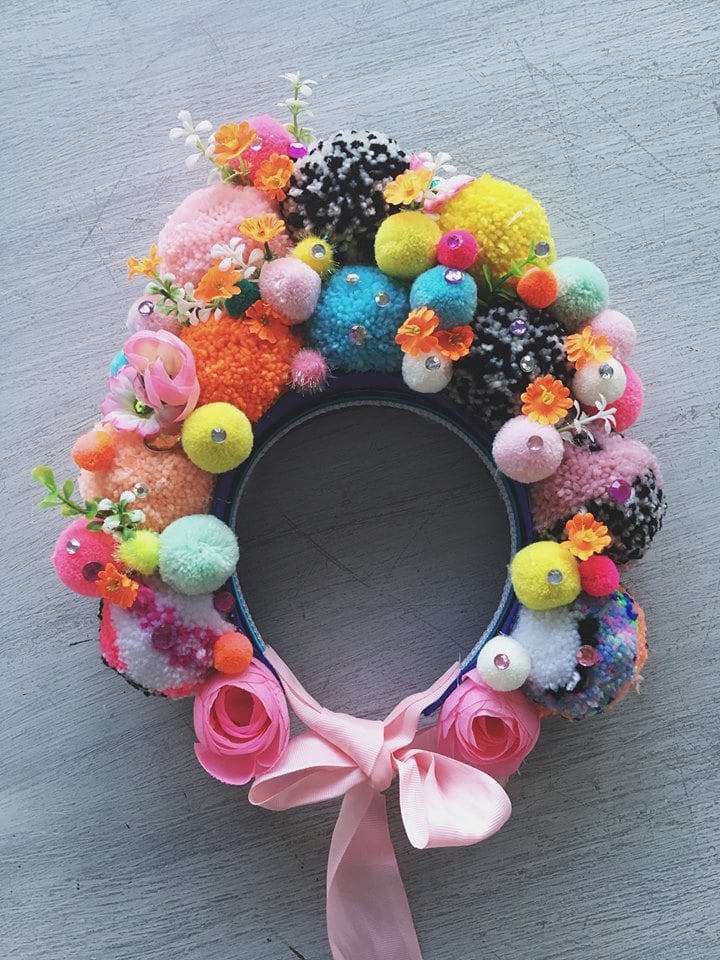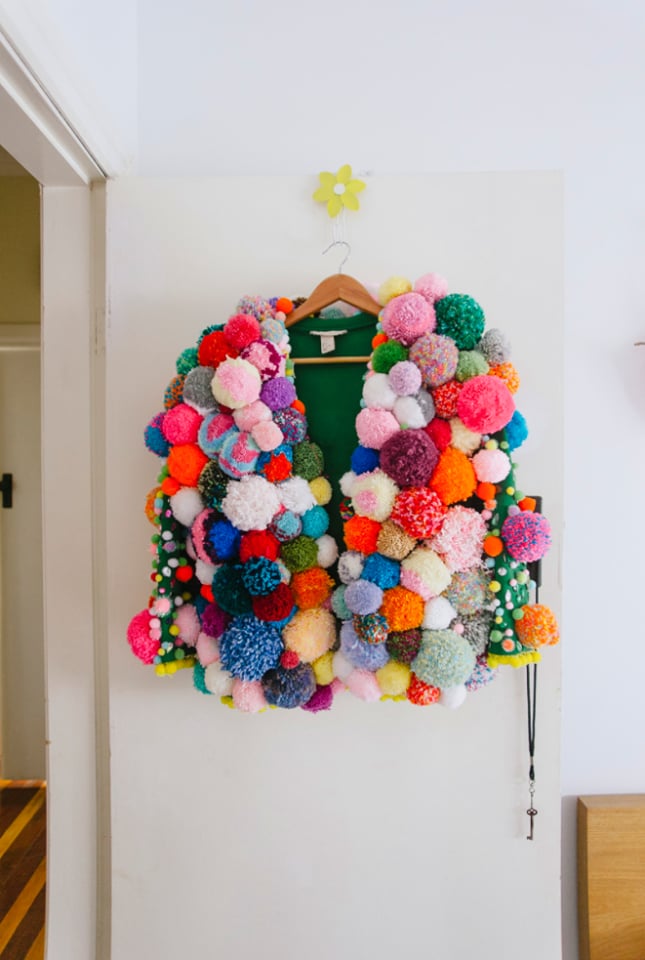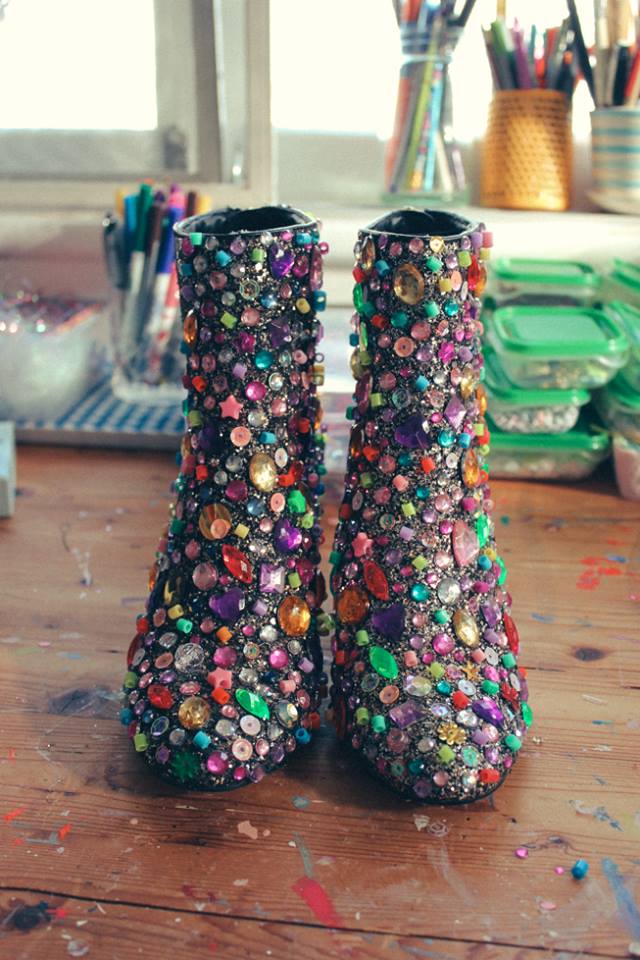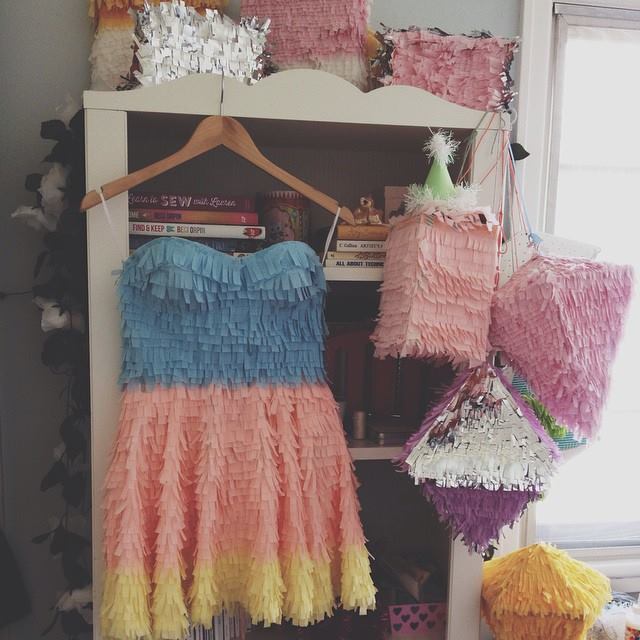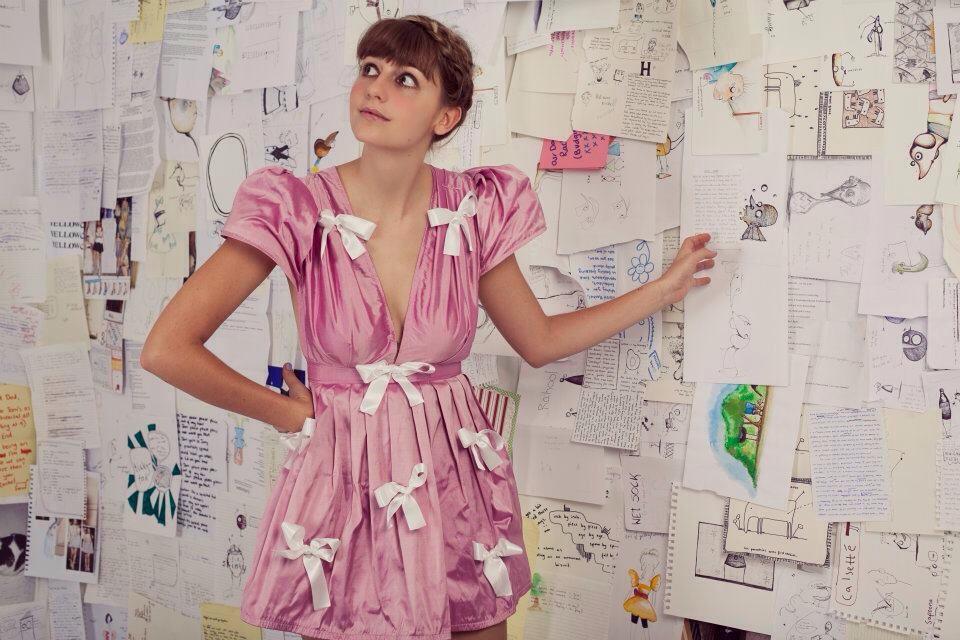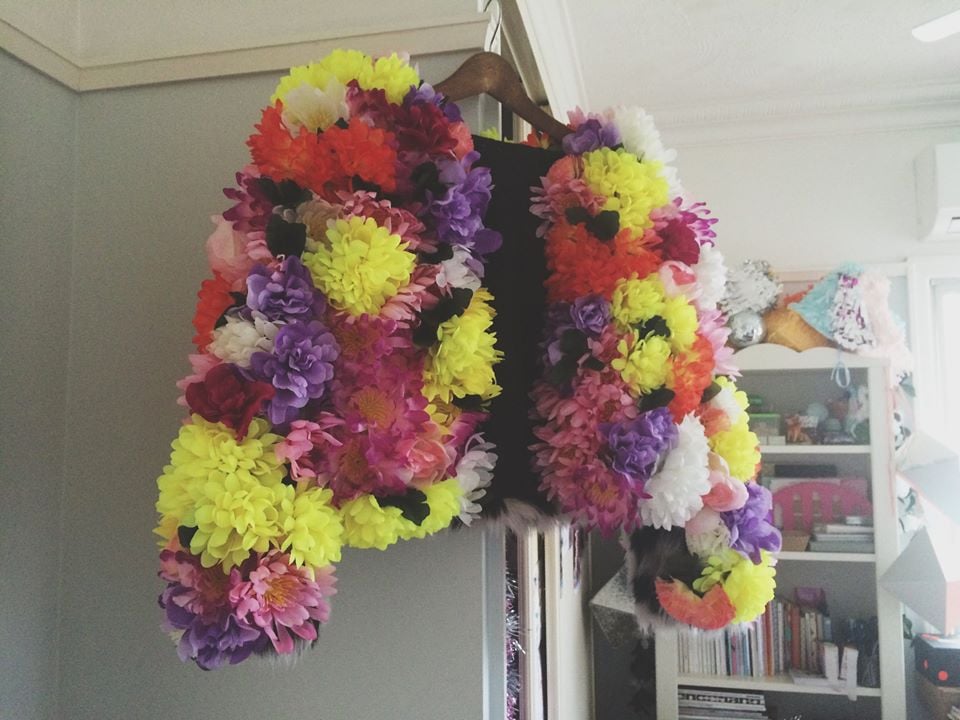 Are there any pieces of technology or software, apps or systems that have made it easier to do what you do?
Unsurprisingly, Instagram has been incredible in helping me reach customers and engage with new audiences. Also, Squarespace has been an invaluable website builder and e-commerce platform. It allowed me to finally set up my own online store this year.
What do you do when you're feeling like you're in a hole emotionally (or financially)?
I force myself to have a break. Even if it's just for an hour. I just have to take some time out and either hug the pooches, watch some episodes of Broad City or order fried snacks on UberEATS.
How many hours a day do you work on i make. you wear it.? Has this changed?
I probably work on my business about six to eight hours a day. Luckily I am a night owl because I also have a day job.
What are your non-negotiables?
I always have to have dinner with my husband and debrief on the day. I must have hang out time with my dogs. And I always need to have a fun breakfast out on the weekend.
What's the biggest misconception you had about starting i make. you wear it.?
I really don't think I ever considered just how much time, work and confidence it takes to make it all happen. These last few months I have honestly never worked so hard on anything in my life. I think I kind of imagined that you just decide to start a business and then everything falls into place. But obviously it is so much more complex.
Listen. George McEncroe on why she created Shebah. (Post continues after audio.)

Tell us about your proudest moment. 
Giving my TEDx talk this year on my Apomogy project was a pretty amazing feeling. Also, seeing my book on the shelf of my local book store made me feel pretty damn good too.
How much sleep do you get every night?
At the moment, maybe five or six hours.
What can you recommend to women who might want to get their own hustle going?
Spend some time mapping out your idea, and then just go for it. I am a big fan of just launching into an idea and working out the nitty gritties along the way. If I spend too much time on the planning phase, I can get spooked and can lose momentum.
Since we're in the #LadyStartUp spirit, which Lady Start Ups do you recommend?
Jessy Cameron at Molten Store. She has built such a beautiful jewellery business and I really admire her attention to detail.
Bianca Mavrick is another incredibly hard working jewellery designer. Keep your eyes peeled for her beautiful pieces popping up in so many amazing spots.
You can see more from i make. you wear it. at their website, Facebook and Instagram. If you have a #LadyStartUp or want to recommend one for us to cover, drop us an email: [email protected]