Mamamia is supporting women who are running their own race with #ladystartup . Meet the faces behind the businesses we're celebrating…
For, Rachel Burke, it all started with her blog 'i make. you wear it.' She used this platform to create dresses for her friends, and sold them to raise money for charity.
After doing this for some time, she launched her own label that eventually led to working as a commercial designer for a boutique, and later, a national retailer.
While she loved working for someone else, Rachel learnt so much in the process and has always found that nothing compares to the satisfaction she gets from hand-making her own work and calling the shots.
Read her interview with Mamamia.
What is i make. you wear it.?
It's a blog. But a little bit more too.
Right now, my business revolves around making custom tinsel jackets for people, hosting craft workshops around the country, writing books (just finishing off my second one with Hardie Grant) and freelance blogging and styling.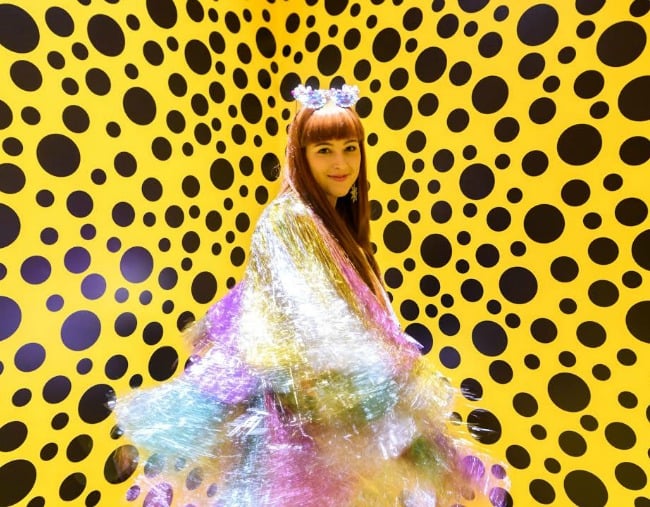 Rachel Burke. Image: supplied.
What were you doing before you went into business for yourself?
At the very beginning I was studying musical theatre at the Victorian College of the Arts. I honestly never saw myself as a designer. I was SO set on being a performer. But after I left, I discovered my love for making clothes and began the journey to where I am now.
What made you want to start your own business?
I wanted to create my own opportunities and have the ability to share my point of view with people. I also didn't want anyone else to be able to call the creative shots.
How did you come up with the name?
The idea for my blog name came about because I literally wanted to 'make' and have my friends 'wear' what I made. Hence, 'i make. you wear it.' My Instagram name, @imakestagram was a similar train of thought.
Describe the staff/ownership structure of i make. you wear it.
I currently just work on my own.
Did you require investment to start your business? 
I didn't require investment. I have always just tried to put the money I make from work back into my business, and I have found that has really encouraged growth. Working full-time while starting my business also helped me get off the ground because it meant I had financial stability.