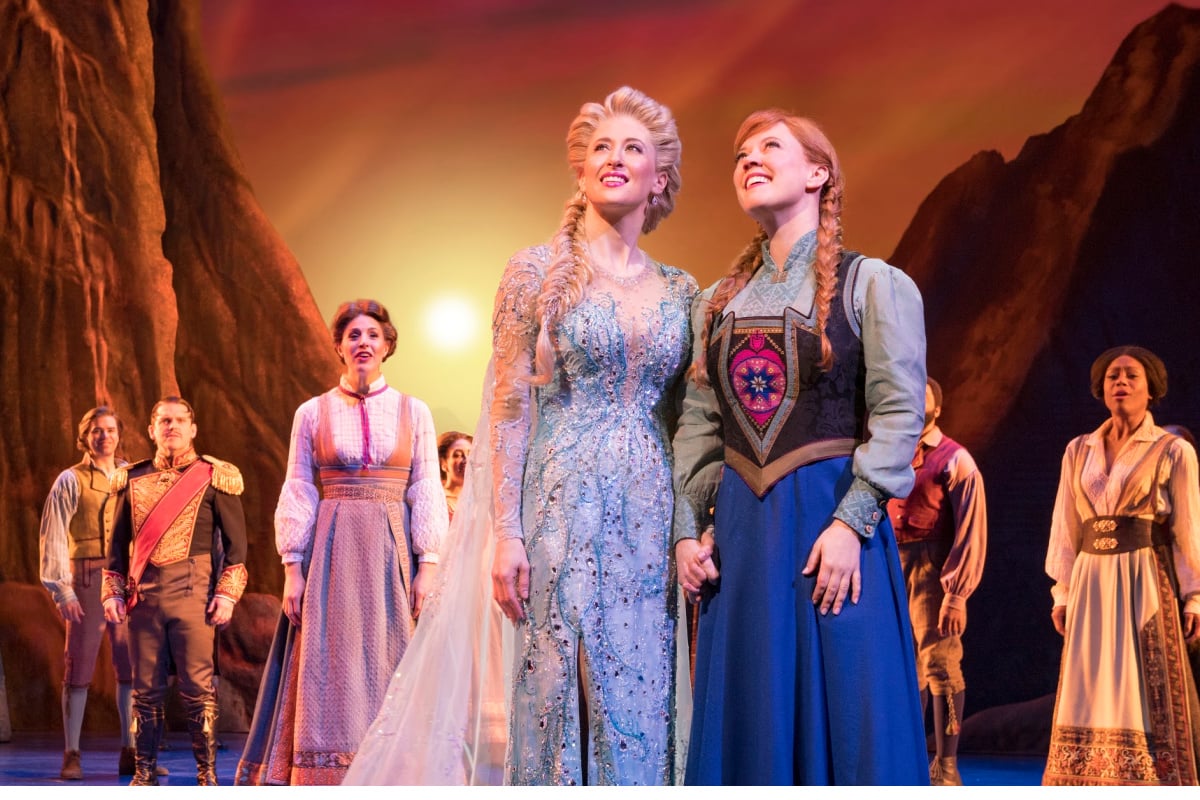 So many Disney plots tell the stories of women, but none do it quite like Frozen.
The tale of two sisters in Arendelle is a story that champions strong, multifaceted women and the power of their sisterhood.
Anna is clumsy and awkward and passionate and willing to do anything for her family. Elsa is selfless and protective and scared and uh, an ice queen.
What to expect when Frozen the Musical comes to Sydney this July. Post continues below video.
And in the end, the most important story of love is the love between two sisters (Kristoff and Sven are a close second, though).
So it makes sense that women have played crucial roles right across the board in getting Frozen from screen to stage.
At the top is Anne Quart, SVP and co-producer at Disney Theatrical Productions in New York. Speaking to Mamamia, Anne says that women feel a unique connection to the storyline.
"Everybody sees a piece of theatre through their own prism, right. But I am a sister – I am one of three sisters. I also have two daughters. So I think for me what's most powerful is this way of, no matter what happens in your life, that bond with your sister is eternal and strong and unbreakable, and also the idea of family sacrifice.
"I think women uniquely understand this role of family sacrifice, which is 'I'm going to be strong and do what I need to do to take care of my family'. I'm not suggesting men don't do that, but I think there are unique aspects to it with women.
"These two women, kind of against all odds, find a way to come back to each other and take care of their family. I think that can be very powerful."