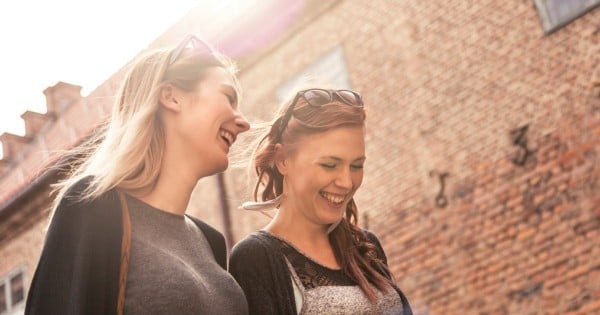 This article, by Tessa Torgeson, was originally published on Role Reboot.
In a society that tells us to hate our partners' exes, this friendship is an oddity.
After the first few months of dating, we become entirely enamored with our significant other. We can comfortably begin to shed the masks that we wore just to make a good impression.
Soon enough, however, past relationships inevitably cast a shadow of curiosity. We are just wired as human beings to wonder about our predecessor, to compare, and even compete.
Whether it be the one who got away, the deranged ex, the mother of his children, we wonder. Naturally, we are supposed to despise this particular person classified under the undesirable "ex" category.
"I ran into my boyfriend's ex and gave her the evil eye. I sized her up and down. I was cuter."
A singer mentioned this very thing at a gig I attended recently. "I ran into my boyfriend's ex and gave her the evil eye. I sized her up and down. I was cuter." We are supposed to dislike this stranger just for existing, merely for being part of his life before he met you. Possibly for being his first time, or his best time, or worst time, for introducing him to the best curry joint in town and taking him to a sweet music show.
Last year around this time, my boyfriend said his ex-girlfriend, J., was coming over for guitar lessons. I thought that sounded innocent enough. But then that little voice of insecurity nagged at me. The voice that told me to hate her—but I could not.
I was home when she came over on that blustery Sunday afternoon. I introduced myself cordially and conveniently finished brewing my cup of tea. I kept a respectful distance in the nearby guest bedroom. She had long, wavy blond hair that flowed daintily down her back. She had a sweet, young face with skin as smooth as ceramic.