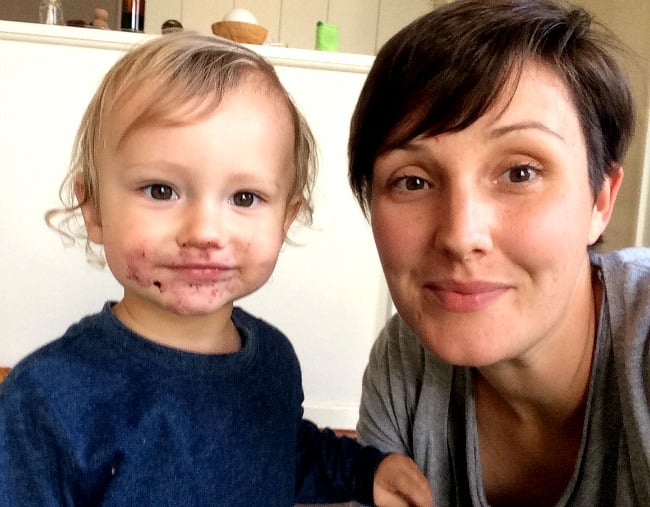 "It was just horrendous, there was blood everywhere and Aurelien was screaming," said mum, Elise Le Roux, describing the laser surgery she had done on her two-week-old baby to revise tongue and lip ties.
Elise is one of thousands of mums caught up in what has been described as an epidemic of babies having their tongue and lip ties cut or lasered.
A new study has just found a 420 per cent increase in Medicare funded frenectomies over the past decade and a 3710 per cent increase in the Australian Capital Territory where there were no dentists doing frenectomies until recently.
This figure is probably more accurate of overall rates because dentists are doing most of them but don't claim Medicare.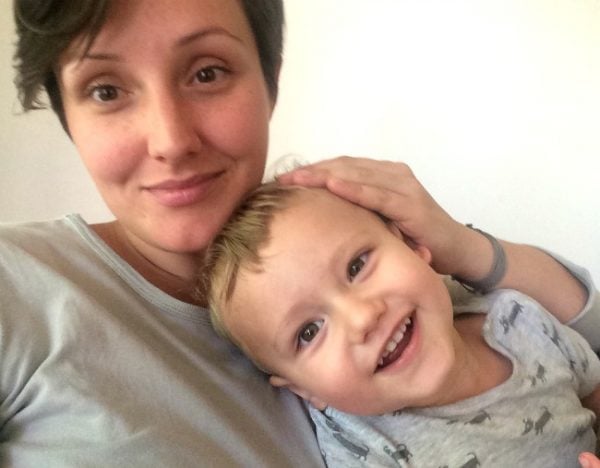 Facebook groups encouraging women to pursue these frenotomies are exploding with one group listing 63,000 members as mums desperately seek advice and support from other mums.
Elise said despite having the laser surgery performed on her son at just two weeks old, the feeding did not improve.
"We were told the feeding would get better. We went to see another lactation consultant who told us we had done the right thing and gave me advice on pumping and using donor milk," Elisa said. "I ended up in a very dark place. I did insane amounts of pumping and I was housebound and chairbound. It was all consuming."
After continuing to search for options, Elise found Professor Pamela Douglas at the Possums Clinic.
"The minute I walked into Pam's office it was completely different. She was incredible and showed me different ways to feed. She made me focus on the positives and changed the way he was sucking. It was incredible. He quickly began thriving, sleeping better and wasn't windy," she said.
Aurelien has just turned two and continues to successfully breastfeed, but Elise still regrets putting him through the surgery.
"I feel like I was conned by people who were too willing to take our money," she said.
A new documentary premiering in Australia on May 19 will explore the issues surrounding tongue ties.
Untying BREASTFEEDING premiers at the Australian Society for Tongue and Lip Ties symposium on the Gold Coast and seeks to raise awareness and understanding of the problems faced by breastfeeding mums and the lack of support they come up against.
Watch a portion of the trailer for the documentary Untying Breastfeeding:
Documentary maker and a lactation consultant for the IBCLC (International Board of Lactation Consultant Examiners), Effath Yasmin said the passion for producing the documentary came from her own personal journey trying to get breastfeeding help with a tongue tie back in 2011.
"Through my personal and professional journey that slowly intertwined as one, I noticed that the biggest obstacle facing women is not so much the lack of knowledge or information among the medical community, but rather the lack of listening from everyone around," Effath explained.
"Through this film we will tell the story of mothers who faced several obstacles throughout their feeding journey and also had to experience dismissal at the hands of many medical professionals before they could actually get help. We will delve into several factors that impact breastfeeding, with a special focus on tongue tie as an issue.
"But the core message of our film is to implore everyone watching to listen in to mothers, whether it is about breastfeeding, birth or other challenges they face," she said.
According to Effath the fact that frenectomies were on the rise did not mean more medical professionals are listening to women.
"The lack of listening has led doctors to become prescriptive in their approach, instead of taking an holistic approach to the issue. Today the awareness among the medical community about tongue ties and their diagnosis is widening but some professionals are rushing in to do frenectomies, without addressing all the other factors that can make feeding challenging."
"They have the information but they're still not listening to the mothers' issues," Effath said.
What the mother of a very sick child wants you to know : Sue Channon talks about what it is like to be a parent of a very sick child and what people can do to make life a little bit better. Post continues after audio.
Adjunct Associate Professor Pamela Douglas, who specialises in clinical breastfeeding support and oral connective tissues, said while classic tongue ties should be cut with scissors, the diagnosis of posterior tongue ties was only created in 2004 and lip ties in 2013, but they are just normal variations of oral frenula and are not the cause of the breastfeeding problems.
She has just released world-first research showing health professionals are referring babies for surgery based on a now proven inaccurate understanding of the mechanics of breastfeeding. The tongue is actually not hugely active and involved at all in breastfeeding.
Professor Douglas said the surgery is painful and emergency wards are reporting more and more parents coming in seeking medical help following the frenectomies.
She said after the surgery parents are then instructed to carry out distressing wound-stretching exercises.
Professor Douglas is helping mums like Elise successfully breastfeed with her new method called Gestalt Breastfeeding.
The Possums Clinic do Skype consultations and the Gestalt Breastfeeding online program is $32 with all proceeds going directly back to the health promotion charity Possums for Mothers and Babies.