As a photographer, Ashlee Wells Jackson has seen first hand how women can have a distorted relationship with their bodies.
When Ashlee tragically lost one of her twin girls, Aurora, at birth she started feeling as though her body was a failure. She writes on her website that at the time she felt "like less of a woman. Like less of a mother," and feeling broken, she knew she needed to do something.
That's how the 4th Trimester Bodies Project was born. In June 2013, five months after her other twin daughter Nova came home from hospital, Ashlee stood in front of the camera, and in one photograph, captured the challenging time she had been through.
From there, she's grown an empowering project that gives women a platform to share their stories and normalise their experiences of motherhood.
She's currently travelling the world capturing images and stories.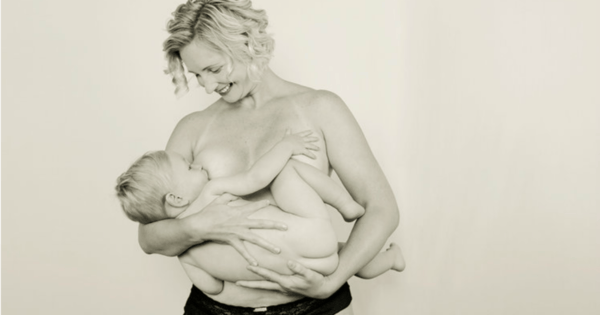 The diversity between these women and their honesty when it comes to their experiences of being mums is truly refreshing.
Speaking to The Huffington Post, Ashlee explained, "I see beautiful, inspiring, real women on a daily basis who struggle with their body image because they don't feel they measure up with who the media tells them to be.
I feel like this is even more poignant in mothers who often feel like their bodies have been ruined when they should instead be respected for creating, sustaining and nourishing life."
The project's website showcases 20 women and their stories. Ashlee's site says, "It doesn't matter how you've come to motherhood or how old your children are. If you've the bravery, we'd love to photograph you."