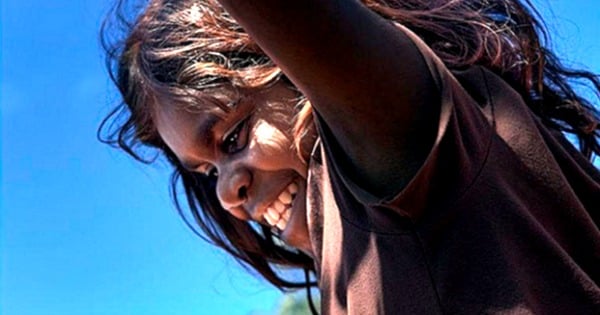 Feature Image: Flickr (Rusty Stewart).
As an Aboriginal Education Officer at a school in South West Sydney, Veronica Kinchela puts the wellbeing of children in her community at the heart of everything she does. Becoming a foster carer for Aboriginal kids is no exception.
"In my education role, my main priority is to the children; I work with teachers to help the children learn in the best possible way. If there are any problems I step in and try to find solutions and help put the kids back on the right path, whether that be with their lessons or their health and emotional wellbeing," said Veronica.
"After working at a school, I saw how some of the out-of-home-care children weren't receiving the best possible care and it broke my heart. My niece was a foster carer, and she spoke to me about the benefits of being a carer and how it all worked, and I thought to myself I can do that, so I did."
Veronica has been a foster carer for about six years and currently looks after two brothers who are living with her on a permanent basis. The boys have been part of her family for five years and the fostering experience has been positive for all involved.
Veronica believes that, "It has been a joy having them in our lives.  As far as me and my family are concerned, these boys are ours; they're a part of our family.  For me, there's no difference between them and my biological children – it's the same for my extended family too."
"They're my kids, they're treated as family and always will be."
The boys have been part of her family for five years and the fostering experience has been positive for all involved. Image: iStock.
Being a single mum to four adult children, two of whom still live with her, means that her foster boys not only gained a new parent, but lots of loving siblings as well.  Veronica happily comments on how great the relationship is between her biological children and her foster sons.
"My children treat the boys like little brothers. They look after them, play games with them, teach them and care for them. There's no difference with how they treat the boys and how they treat each other, which is really lovely."
"It's good to see that my children have grown up to be compassionate people who understand how important it is to care for one another."
While the fostering experience for Veronica and her sons has been overwhelmingly positive, up to 1 in 3 children in care are of Indigenous heritage, and while it's preferable to place Aboriginal children within other Aboriginal families, there often aren't enough families to take them or resources available to ensure that the children are placed within their community.
That's where organisations like KARI step in. KARI is Australia's largest Aboriginal foster care agency. They ensure the Aboriginal community has access to culturally-specific foster care services, as well as access to quality, holistic community services.